Billy Ray And JJ Abrams Working On A Mysterious New Project For Paramount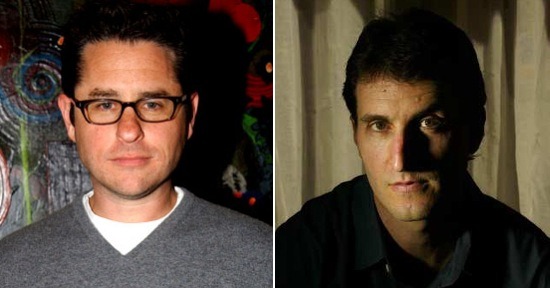 Briefly: The "mysterious" part of the headline really goes without saying, doesn't it? Deadline reports that famously secretive filmmaker JJ Abrams is joining forces with screenwriter Billy Ray for a "mystery adventure," the pitch for which has just been purchased by Paramount. That's all we know at this point, but we like Abrams enough that any new project with his name on it tends to grab our attention.
Ray's writing credits include State of Play and Flightplan, and he's also done some directorial work with Breach and Shattered Glass (both of which he also wrote.) He's currently got a few different projects on his plate, including the scripts for Pan, a retelling of Peter Pan's origin story starring Channing Tatum; the big-screen adaptation of 24; and Paul Greengrass' A Captain's Duty with Tom Hanks. In addition, he's also set to write and direct the English-language remake of The Secret in Their Eyes, which may or may not star Denzel Washington.
Abrams recently confirmed his return to the director's chair for the sequel to his 2009 hit Star Trek, and is expected to begin shooting early next year. On the television side, he's had a hand in two series premiering this fall — the Jim Caviezel and Michael Emerson-starring Person of Interest on CBS, and Fox's Alcatraz.