Adam Green Not Directing 'Hatchet 3,' His Cameraman Is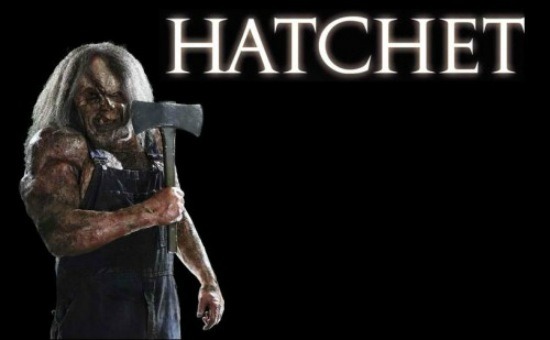 Now that I've left the geeky confines of Fantastic Fest, I can get this off my chest. I've never seen a Hatchet movie. The topic of best new horror franchises came up quite a bit during the festival in relation to You're Next and Paranormal Activity 3 so, inevitably, people would mention the Adam Green-directed films about a murder named Victor Crowley. I was forced to nod, well-aware of my shame, and then talk about last year's controversy when the unrated Hatchet 2 was placed, then pulled, from AMC Theaters.
My ignorance about the series aside, fan passion has overshadowed dismal box office and Hatchet 3 is a go...without Adam Green as director. Instead BJ McDonnell, the cameraman on the first two films who worked very closely with Green, is taking the reins.
Read his thoughts and how Green will help after the jump.
According to Variety, Hatchet 3 will "pick up where the last film left off, as a young woman sought revenge on the malevolent monster that killed her family while they were fishing in Louisiana swamp country."
In a press release printed by Shock Till Ya Drop, McDonnell said the following:
I've been with the Hatchet team from the very beginning and am honored and thrilled that Adam has handed me the reins on this third movie. I grew up watching horror films and like Adam Green, I'm a true genre fan at heart. I have been waiting for an opportunity like this to step up and make my directorial debut with something I love and know inside and out. Working together with Adam, we plan to make a kick ass movie!
Green added that:
BJ was not only the camera operator on the first two Hatchet movies. He was there alongside me creating every shot, working closely with me to craft each scene, moment, outrageous kill, and performance. He is absolutely beloved by the entire HATCHET family and his experience on everything from huge studio films to smaller independent productions will ensure that he will do the franchise proud.
McDonnell has done more than Hatchet, though. He was also the cameraman on Battle Los Angeles, Rob Zombie's Halloween, MacGruber, Spiral, TV's Heroes, The Darkest Hour, Killer Joe by William Friedkin and is currently working on One Shot starring Tom Cruise.
Green will, of course, "work closely with McDonnell on all aspects of production."
If you're a Hatchet fan, how does this sound? Are you disappointed Adam Green won't be directing Hatchet 3?