Kurt Russell May Replace Kevin Costner In Quentin Tarantino's 'Django Unchained'; 'Kill Bill' Actress Laura Cayouette Joins Cast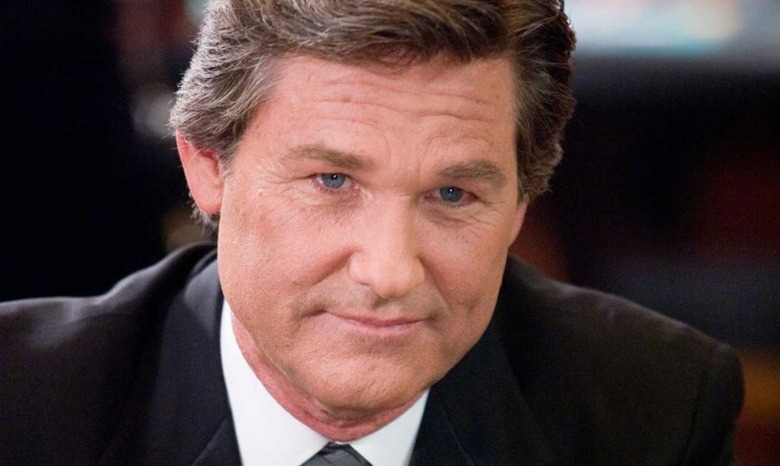 A couple weeks back, we reported that Kevin Costner had pulled out of talks for a supporting role in Quentin Tarantino's Django Unchained due to scheduling conflicts. While it wasn't a huge blow for the project, it was disappointing news nonetheless. But the project is moving forward quickly, and it seems Kurt Russell could be stepping into the part that would've been Costner's.
Also joining the cast is Laura Cayouette, who had a minor role as Rocket in Kill Bill. More details after the jump.
TheWrap reports that Russell may already be lined up for the part of Ace Woody, Candie's sadistic right-hand man. One of Woody's jobs is to train slaves for combat, as Candie and his friends enjoy watching them fight to the death for his amusement. According to The Hollywood Reporter, Cayouette will play Candie's widowed sister, who co-owns his plantation.
Russell and Tarantino have collaborated previously on 2007's Death Proof, in which Russell starred the bad guy, aging stunt double "Stuntman" Mike.
We'll no doubt continue hearing casting updates as the film gears up to enter production within the next month or so. One of the more crucial roles that still need to be cast is that of Broomhilda, Django's wife. Plus, we've still got our fingers crossed that Tarantino will find something to do with The Wire's Michael K. Williams...
Django Unchained is scheduled to drop Christmas Day 2012.