Steve Carell Attached To Star In 'Foxcatcher' From 'Moneyball' Director Bennett Miller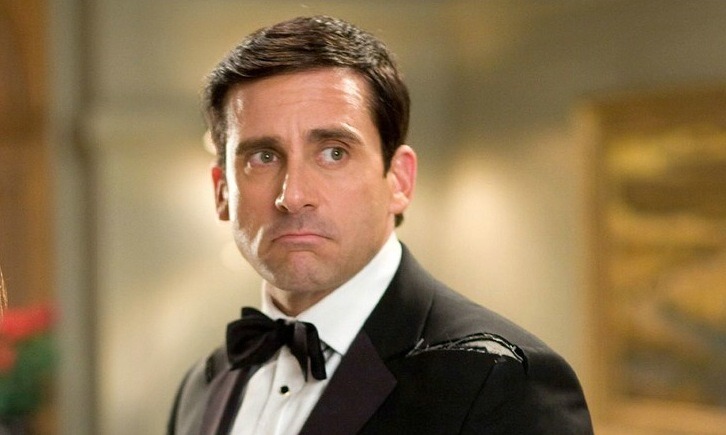 Steve Carell has been attached to a good many film projects, but now that he has lined up with the MRC production Foxcatcher, I expect it will end up being one of his next films. Why? Because he'd be playing John du Pont, the schizophrenic heir to the du Pont fortune, and the man who pulled the trigger on Olympic wrestler David Schultz. Quite a role, in other words.
More important, he'll be playing the role under the direction of Bennett Miller, whose 2005 film Capote earned Philip Seymour Hoffman an Oscar for Best Actor, and whose current film, Moneyball, is already sparking Oscar talk for Brad Pitt. What actor wouldn't quickly say yes to Miller's next film?
Foxcatcher is a project that has been around for some time. After Capote, Miller worked on a project called The Immortalist. That never came to fruition, and he moved on to Foxcatcher. In late 2007 Media Rights Capital listed the film as part of its 2008 slate, but the movie never happened.
The director recently told Anne Thompson that, with respect to Foxcatcher,
...the world didn't cooperate. Things were falling apart. Both things I want to do still. I have the rights, but until you see the end credits roll on opening night...
In fact, Foxcatcher was the project that led to the first meeting between Bennett Miller and Brad Pitt, which ultimately led to Pitt bringing Miller on to the Moneyball project.
Now that Moneyball has been quite successful, things are evidently moving fast on Foxcatcher, as Variety announces Carell's attachment and says the film is expected to shoot in March.
The script is by E. Max Frye and Dan Futterman (the latter of whom scored an Oscar nomination for Capote) and tells the following tale, per Variety:
[John] du Pont built a wrestling training facility called Team Foxcatcher on his 800-acre Pennsylvania estate, where in 1996, he shot and killed Olympic gold medal-winning wrestler David Schultz. Schultz was a longtime friend of du Pont who had repeatedly tried to help him. Police never established a motive for the crime, which was witnessed by Schultz's wife and du Pont's head of security. After the shooting, the multi-millionaire locked himself in his mansion for two days while he negotiated with police on the telephone. Authorities turned off his power and were able to capture him when he went outside to fix his heater.
With Capote and Moneyball, Bennett Miller proved his ability to get inside a story and really let the characters expand. It's easy to see the attraction to this particular tale, and I can imagine him being ideally suited to tell it. Carell makes an interesting choice: he's got commercial appeal, and the likability from which that derives is still undercut with an edge that could be honed for this character. And if he wants to prove that he's ready to do serious dramatic work, this is the way to do it.