Release Dates: 'War Horse' And 'Tintin' Changes; 'Mission: Impossible - Ghost Protocol' Opens Early In IMAX; 'Gangster Squad' Dated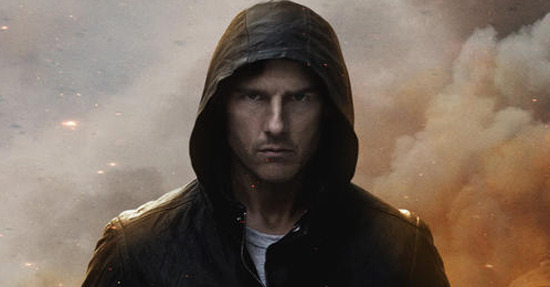 The past few hours saw a whole bunch of release date shuffles as both of Steven Spielberg's 2011 releases, The Adventures of Tintin and War Horse, got new US dates, Mission: Impossible – Ghost Protocol will now open five days earlier than planned, but will only play in IMAX for those days, and Gangster Squad gets a 2012 release date that positions it for Oscar. Details on all four films, including some quotes from M:I director Brad Bird about the old-school thinking behind the IMAX plan for his film, are after the break.
First up, let's look to Spielberg. Paramount moved Tintin up two days from December 23 to December 21. That's just in the US, mind you. Tintin's release will still be on October 26 in France and the UK, with the film rolling out to other European countries through the first two weeks of November. In the US, Tintin now opens against The Girl With the Dragon Tattoo. It's the rare case where a Spielberg movie will probably end up being the counter-programming choice.
War Horse was pulled back from December 28 to December 25, Christmas Day. That puts it against The Darkest Hour (a strange Christmas release) and the limited release of Extremely Loud and Incredibly Close, for which we just saw the trailer.
And then there is Mission: Impossible – Ghost Protocol, which will now hit 200 IMAX screens on December 16 before going wide on December 21. Brad Bird says that showmanship was at the root of the decision:
It used to be that when a movie opened, if you wanted to see it early, you had to see it great. To me, the best example of showmanship now is IMAX. I pushed to shoot in IMAX, and Paramount went along with me, so we filmed a good chunk of this movie in IMAX, which is a pain in the butt.
He further explained to the LA Times about the difficulty of convincing the studio to go along with the old-school 'first-run' opening:
Man, when you try to change things in the film industry, they do not want to deviate from what the well-worn paths are. We were able to get five days. Every studio likes to have bragging rights to the biggest opening numbers, and the problem is what that does is it perpetuates the approach of getting a zillion prints out there so your opening number is the biggest. But to me that is an intellectual thing. The average viewer doesn't experience how much money is made on opening weekend. What they experience is their experience. I wanted the first people that see the film to see it big with a sharp image and great sound systems, so when they went out and talked about the movie they saw, we would know that they had seen it at its best.
I can't say I disagree with Bird here. Between seeing a film in 3D and seeing it in IMAX, I'd take IMAX. And I like his theory about having the first people to see the film seeing it in the best possible way. Let's see if it works. Could The Dark Knight Rises be the next film to get a similar treatment if it does work?
Finally, Warner Bros. set October 19, 2012 as the release date for Gangster Squad, directed by Ruben Fleischer and starring Sean Penn, Ryan Gosling, Josh Brolin, Michael Peña, Anthony Mackie, Giovanni Ribisi, Holt McCallany, Emma Stone, Robert Patrick, Mireille Enos and Nick Nolte. That would position the film as an award-season picture, and with that cast and a basis in true crime tales about the LAPD, it doesn't seem like too much to hope for a little award-season love. I'll be happy with simply a good film, however, and let everyone else worry about Oscars.