Gore Verbinski To Produce Futuristic Jungle Book Movie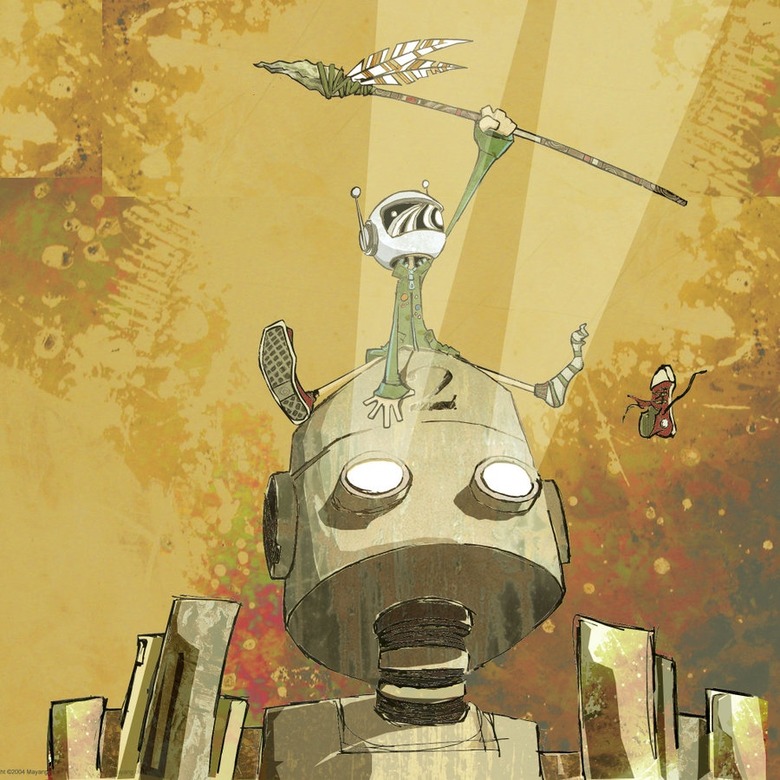 Chernin Entertainment is close to a deal to acquire a pitch from screenwriters Matt Sazama and Burk Sharpless. Deadline is reporting that the deal is in mid to high six figures, and that Pirates/Rango helmer Gore Verbinski would produce. The yet to be titled project is being described as a futuristic Jungle Book, whatever that means. Sarama and Sharpless are probably best known for developing board game turned movie adaptations of Clue and Missile Command, as well as the announced Flash Gordon redo and Dracula Year Zero (which I've heard great things about). Walt Disney Pictures, who has released a bunch of Jungle Book movies, was also bidding on the property.
Note: The illustration above, by Phil Longson, has nothing to do with this project. But I thought the imagery of a boy and his giant robot to be cool.