Robert Duvall Lines Up Role In 'One Shot,' Perhaps As The Villain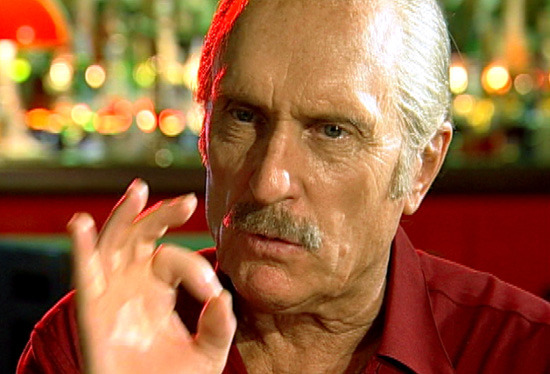 The cast of Christopher McQuarrie's adaptation of Lee Child's novel One Shot is looking pretty good. Tom Cruise plays Jack Reacher, an ex-military cop who is called upon to assist the prime suspect in a series of sniper murders. Rosamund Pike plays a young defense lawyer who is also roped into the case; Richard Jenkins plays the DA trying to prosecute the sniper. David Oyelowo is a cop on the case, and Alexia Fast has a small role as a local girl with a tangential role in the story.
And now Robert Duvall has taken the call to play a small role. That role isn't revealed, but there are two possibilities that quickly come to mind, and one of those is the villain.
Variety reports and says "Details about Duvall's character weren't revealed and though it is a small role, insiders say it is significant to Reacher's story line."
My first guess is that Duvall is playing a guy named Cash, an aging ex-marine who runs the firing range where the primary suspect in the story liked to shoot. Not a big character, but in the book, at least, there is a significant encounter between Cash and Reacher that demonstrates a lot of Reacher's military prowess. Seeing Duvall face off with Cruise in that context would be pretty solid.
Duvall could also be playing the shadowy villain of the story, a battered old guy known only as the Zec. He's not seen very much in the novel, but certainly has a strong presence. Duvall would be powerful in that role, and could give it some depth just through performance — that will be very necessary given how little screen time that character is likely to have.