Casting Bits: Mick Jagger In 'Tabloid', Brittany Snow In 'Pitch Perfect', Emma Roberts And AnnaSophia Robb In 'Anything But Ordinary'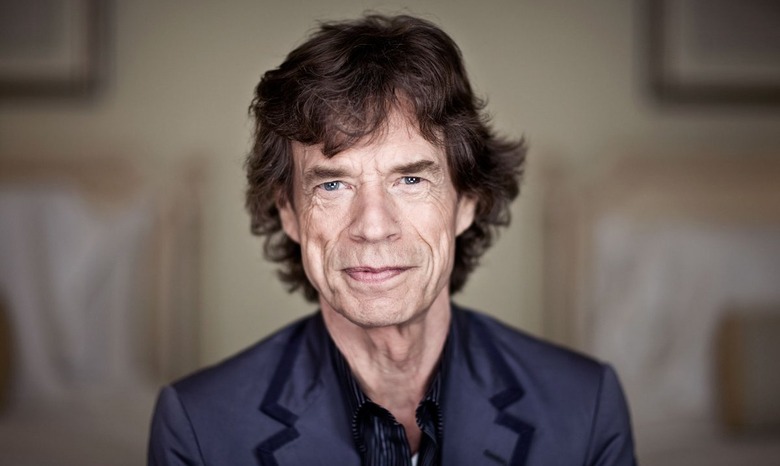 Mick Jagger is set to produce and star in Tabloid, an "adult thriller" being penned by A History of Violence writer Josh Olson based on an idea by Jagger. The film, which has no relation to the Errol Morris documentary of the same title, will revolve around an international media mogul (Jagger) with questionable ethical standards, and a young journalist who gets sucked into his corrupt world.
Though Jagger is best known as a musician, he's dabbled in acting from time to time over the years. His most recent acting gig was in 2001's The Man from Elysian Fields, where he played escort service owner Luther Fox opposite Andy Garcia and Julianna Margulies. (That is, unless you want to count his uncredited role as "Bank Employee – Safe Deposit" in 2008's The Bank Job.) Olson recently completed the first draft of Chris McQuarrie's One Shot, based on Lee Childs' novel about a military cop-turned-drifter Jack Reacher (Tom Cruise). [Deadline]
After the jump, Brittany Snow channels her inner Rachel Berry, while Emma Roberts and AnnaSophia Robb deal with a neurological disorder.
Though the premise sounds on the surface like a college version of Glee, it honestly sounds much more interesting. Tony-nominated Avenue Q director Jason Moore is helming the film from a script by 30 Rock writer Kay Cannon, based on a nonfiction book by GQ editor Mickey Rapkin. One blurb on the book's site describes it as "like a Christopher Guest movie in book form," and given Moore and Cannon's past work I'm guessing the film version will keep to a similar sense of humor and style. Shooting is scheduled to begin mid-October in Baton Rouge. [The Hollywood Reporter]
Emma Roberts and AnnaSophia Robb have signed on for the generically titled Anything But Ordinary, with Sanaa Hamri (Just Wright) attached to direct. Charlie Craig's "music-driven love story," which is being developed simultaneously as a book and a film, follows a 17-year-old diving star who suffers an accident that puts her into a coma for five years. When she wakes up, she finds she's acquired the condition of synesthesia, causing her to process words and numbers through colors, sound, and the third dimension. (Yes, it's a real thing.)
Roberts' most recent onscreen appearance was in Scream 4, and she'll next work on the comedy Celeste and Jesse Forever. Robb recently starred in Soul Surfer, and is attached to one of the various Peter Pan projects in development — the "dark" one with Aaron Eckhart and Sean Bean. [The Hollywood Reporter]