'New Year's Eve' Trailer #2 And Poster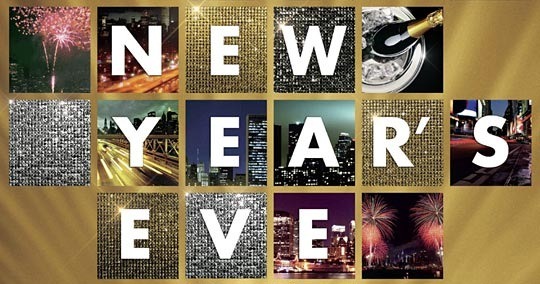 A new poster and trailer have dropped for New Year's Eve, Garry Marshall's follow-up to his commercial hit Valentine's Day. The film appears to be essentially just Valentine's Day with warmer clothing and some casting changes. Once again, Marshall brings together lots of big-name celebs for a collection of interlinked love stories that revolve around the holiday name-checked in the title.
This time around, the stars are Ashton Kutcher, Jessica Biel, Hector Elizondo, Robert De Niro, Halle Berry, Katherine Heigl, Josh Duhamel, Til Schweiger, Lea Michele, Zac Efron, Abigail Breslin, Sofia Vergara, Alyssa Milano, Hilary Swank, Sarah Jessica Parker, Michelle Pfeiffer, Ice Cube, Seth Meyers, John Stamos, Jon Bon Jovi, John Lithgow, Ludacris, and Ryan Seacrest, who all converge in or around Times Square on New Year's Eve. Watch the trailer and check out the poster after the jump.
[via Geek Tyrant]
Well... at it's not worse than the last trailer. I guess.
I'll expand upon my previous post on the film to highlight a few of the plot points we can expect to see in the movie:
Biel and Meyers play an expectant couple hoping to deliver on New Year's Day in order to win a $25,000 prize; apparently, Schweiger and his lady are part of the competition (Note: Biel is not playing the same character she was in Valentine's Day)
Bon Jovi's character is a rock star who runs into his caterer ex, played by Heigl
Duhamel's character hopes to reunite with a girl he met and fell in love with last New Year's Eve
Pfeiffer plays an executive secretary who enlists Efron's character's help in fulfilling some last-minute New Year's resolutions
DeNiro's character is a bitter old man dying in a hospital
Kutcher plays a guy who hates New Year's Eve, but whose pal played by Michele is apparently really into the holiday (Note: Like Biel, Kutcher is not playing the same character he was in Valentine's Day)
Breslin's character is all grown up and rebelling against her mother, played by Parker
Swank plays the producer of the big Times Square event; her love interest is played by Ludacris
New Year's Eve hits December 9.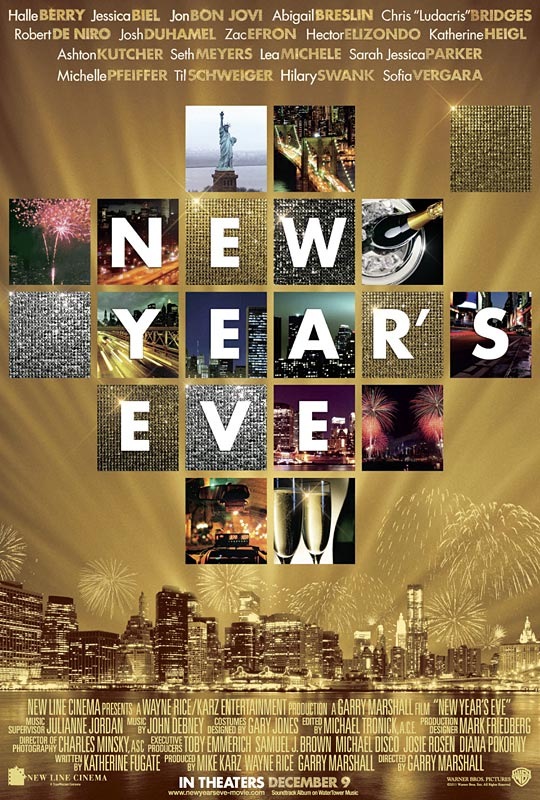 [via Coming Soon]