'War Horse' Poster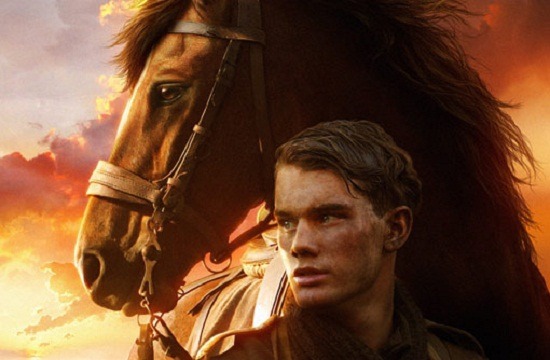 We may receive a commission on purchases made from links.
Steven Spielberg's second movie of 2011, War Horse, opens right at the end of the year, on December 28. Accordingly, Dreamworks has been holding its cards close so far, with only one trailer released to show what Spielberg has done with the adaptation of Michael Morpurgo's novel and the stage play it spawned.
But here's the first poster, showing Albert, played by Jeremy Irvine, with his beloved horse, Joey. The horse is sold and put to work as a calvalry mount during World War I, leading Albert to go on a mad run to France to recover his steed. The film also stars Emily Watson, Peter Mullan, David Thewlis, Benedict Cumberbatch, Niels Arestrup, Nicolas Bro, David Kross, Leonard Carow, Rainer Bock, Robert Emms and Patrick Kennedy. See the full one-sheet below.
EW debuts the poster and points out its resemblance to the cover of Morpurgo's novel. With three months before opening, we're waiting to hear any advance word on the film, but at this point it looks like no one outside the studio has seen the movie.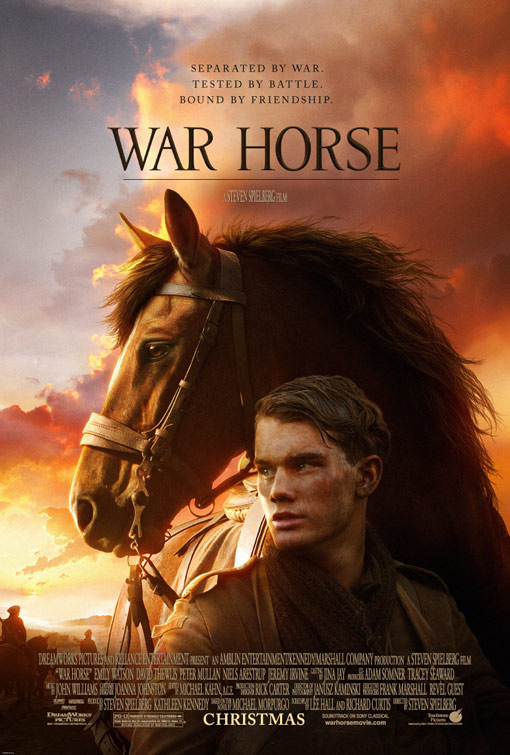 From director Steven Spielberg comes "War Horse," an epic adventure for audiences of all ages. Set against a sweeping canvas of rural England and Europe during the First World War, "War Horse" begins with the remarkable friendship between a horse named Joey and a young man called Albert, who tames and trains him. When they are forcefully parted, the film follows the extraordinary journey of the horse as he moves through the war, changing and inspiring the lives of all those he meets—British cavalry, German soldiers, and a French farmer and his granddaughter—before the story reaches its emotional climax in the heart of No Man's Land. The First World War is experienced through the journey of this horse—an odyssey of joy and sorrow, passionate friendship and high adventure.