'Prometheus' Gets A Slightly More Revealing Plot Synopsis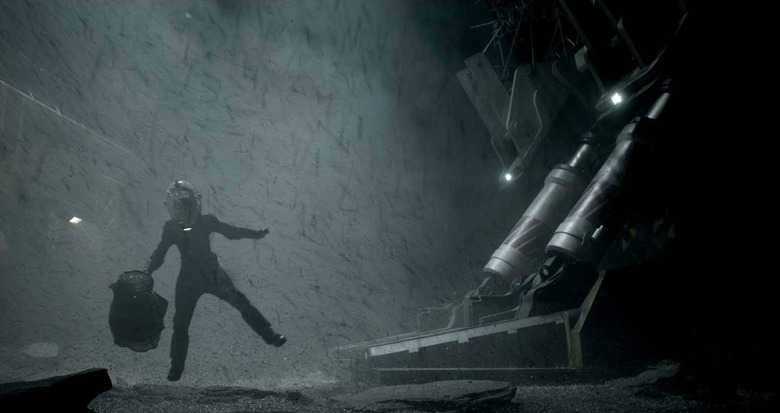 Details about Ridley Scott's Prometheus have been kept under such tight wraps that after years of reporting on the project, we still don't have a whole lot of specifics on what it's actually about. Even the official synopsis posted by Fox a few months back gave away next to nothing in terms of plot; it confirmed only that the film would be a "science fiction epic" about a group of characters taking some kind of journey to an unspecified world.
So we're very intrigued to see that a new synopsis has been unveiled, which gives away just a little bit more about the storyline and may confirm an earlier rumor. Read more after the jump.
Ridley Scott, director of "Alien" and "Blade Runner," returns to the genre he helped define. With PROMETHEUS, he creates a groundbreaking mythology, in which a team of explorers discover a clue to the origins of mankind on Earth, leading them on a thrilling journey to the darkest corners of the universe. There, they must fight a terrifying battle to save the future of the human race.
Still no details about the characters, creatures, locations, or how those vehicles we saw last month might figure into the tale, but it's a start, right? The updated synopsis sheds some light on what the old synopsis was hinting at, and fits with comments Scott made over the summer to The Hollywood Reporter about the premise of the movie. More intriguingly, it also seems to bolster the credibility of the unconfirmed summary (potentially major spoilers at the link) that's been floating around the Web for the past few months.
Directed by Scott and written by Damon Lindelof and Jon Spaihts, Prometheus will open in 3D June 8, 2012. Noomi Rapace, Michael Fassbender, Charlize Theron, Idris Elba, Sean Harris, Kate Dickie, Rafe Spall, Logan Marshall-Green, Guy Pearce, and Patrick Wilson star.