Casting Bits: Eric Bana In 'Brilliant;' Tyler Perry In 'The Marriage Counselor;' Jason Bateman In 'Disconnect' And 'The Longest Week'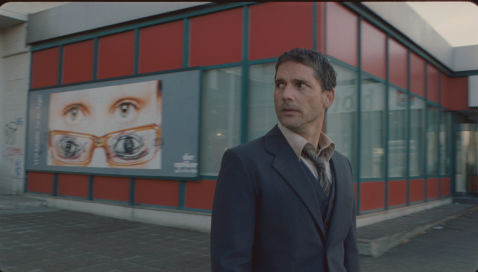 Let's start off this casting break with a quick one: Robert Luketic (The Ugly Truth) is putting together a diamond heist movie called Brilliant, written by Blood Diamond producer Gillian Gorfil. He's now got Eric Bana set to star. The plot follows "a small-time criminal who joins accomplished thieves in a diamond heist," with Bana presumably playing the small-timer. I can't say that Luketic is the most inspiring choice — I don't expect a serious heist movie here — but Bana could be a good choice for the lead. [Variety]
After the break, Liongate wants more of what Tyler Perry's got, and Jason Bateman goes back to the land of the indie for two films.
It's no surprise that Lionsgate is still in the Tyler Perry business. He might as well just print money for the studio. After the writer/producer/director/actor finishes work starring in the James Patterson novel adaptation I, Alex Cross he'll make his 13th film with Lionsgate. The movie is called The Marriage Counselor, and like some of his other comedies is based on one of Perry's own plays. The film will go into production in October and is about "a married couple — an accountant and his wife, an Ivy League-educated marriage counselor who gives marital advice but finds it difficult to address issues with her own marriage." [Variety]
Jason Bateman had a big summer with Horrible Bosses and The Change-Up, and now he's setting up a couple of indie gigs. First, he's set to co-star with Olivia Wilde in a film we recently reported on, The Longest Week, about "as a man who lives a life of leisure in his parents' prestigious Manhattan hotel. In the span of one week, he finds himself evicted, disinherited and in love." That one is written and directed by Peter Glanz.
And then Bateman will also be in Disconnect, the ensemble film about people affected, "and in some cases destroyed," by the internet and modern communication. Alexander Skarsgard, Frank Grillo, Andrea Riseborough, Colin Ford and Michael Nyqvist are also in the film and Bateman will play Colin Ford's father. (We've got a breakdown of those actors' roles here.) Henry-Alex Rubin directs from a script by Andrew Stern. [Variety]