'Take Shelter' Director Jeff Nichols Adds Michael Shannon, Sam Shepard And Four More To 'Mud'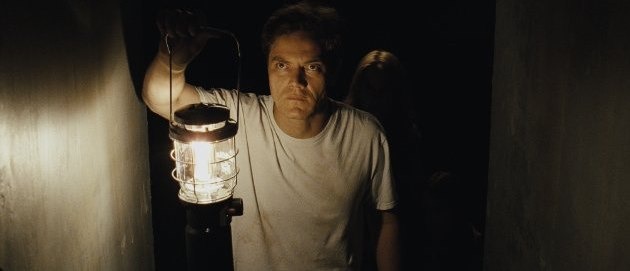 Take Shelter director Jeff Nichols is prepping his third film, Mud, and he's just added quite a few actors to the cast. Take Shelter star Michael Shannon is on board for a small role, and Sam Shepard, Sarah Paulson, Ray McKinnon, Joe Don Baker and Paul Sparks are all set to appear alongside leads Matthew McConaughey, Reese Witherspoon and Tye Sheridan in the film that started shooting yesterday in Arkansas.
And if you're afraid this sounds like just another low-key indie, read on for the director's description, as he likens the film to Peckinpah directing a story by Mark Twain.
The film is about " two 14-year-old boys who encounter a mysterious fugitive [McConaughey] hiding out on an island in the Mississippi. Intrigued, they enter into a pact to help him evade capture and reconnect with the love of his life [Witherspoon]."
Variety says Sam Shepard will be "a reclusive character," while Michael Shannon will be the uncle of one boy and Sarah Paulson and Ray McKinnon will be the parents of the other.
Jeff Nichols has been trying to get Shannon to appear in Mud for a few weeks — scheduling was an issue, thanks to Man of Steel — and during TIFF the director told The Playlist "He's not the lead, but he's an important character that shows up." It sounds like Shannon will only shoot for a few days, so the part will be small. But anything that puts him back under the direction of his Shotgun Stories and Take Shelter director is a very good thing.
The director also described the film to The Playlist at TIFF, saying
I say it's kind of like if Sam Peckinpah directed a short story by Mark Twain... It's a contemporary [story], about two fourteen year old boys who find this man hiding out on an island in the middle of the Mississippi River. They help him out. He says he killed a man in Texas and he's on the run, but he's kind of likable so they start to help him get things... It's going to be a tricky film to make because all of the stunts and effects are practical. Shotgun shootouts, dirt bike scenes, snakes and water and all this craziness.
Namedropping Peckinpah and Twain in the same phrase, plus practical stunts and wild shotgun shootouts, all from the guy who has impressed so many this year with Take Shelter. I'm down. In fact, I'm eager. I like the cast and love the description.