Casting Bits: Brian Geraghty In 'Flight;' Alexia Fast In 'One Shot;' Mira Sorvino In 'The Class Project'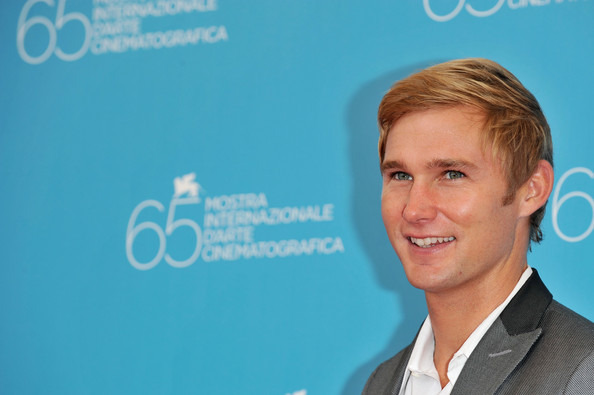 Robert Zemeckis is getting ready to make Flight, in which Denzel Washington plays a booze- and drug-addled pilot who heroically saves a troubled flight, only to face an investigation into his role in the flight's troubles. Kelly Reilly plays another addict who comes into his life, and Don Cheadle and Bruce Greenwood are in talks for roles. Now Brian Geraghty (The Hurt Locker) is in talks to play the flight's co-pilot, "who finds religion after the crash." John Gatins scripted. [THR]
After the break, the Tom Cruise thriller One Shot gets one more and Mira Sorvino is in a sordid tale of true crime.
Christopher McQuarrie's adaptation of Lee Child's novel One Shot just added Richard Jenkins last week, and has now brought on Alexia Fast as part of the thriller's cast. She'll play Sandy, a local girl who has an encounter with ex-MP Jack Reacher (Tom Cruise) as he is drawn into the investigation of a series of sniper murders. Sandy is part of one big sequence in the story's first act; she may recur later in the script, but the part isn't a big one. [THR]
Finally, Mira Sorvino continues her return to the screen with The Class Project, a true crime indie. Actually, The Class Project just finished shooting, but word of Sorvino's involvement is just hitting now. Stan Brooks directed the movie about,
Canadian sisters (Abigail Breslin and Georgie Henley) who have been at the mercy of their alcoholic mother (Sorvino) and her abusive boyfriends for as far back as they can remember. The duo decides to take matters into their own hands and plot to kill her in order to collect the insurance money.
The film is based on Bob Mitchell's 2008 book The Class Project: How To Kill a Mother: The True Story of Canada's Infamous Bathtub Girls, which was adapted by Fabrizio Filippo and Adam Till.
Given that Breslin is one of the best young actors out there and that this is based on a shocking and bizarre true story, this one actually sounds rather awesome. [Variety]