TV Trailer: 'Luck,' Michael Mann And David Milch's HBO Drama With Dustin Hoffman And Nick Nolte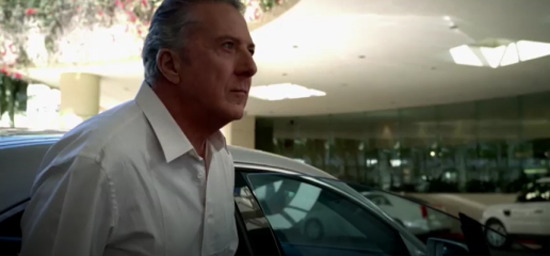 Michael Mann (Heat) and David Milch (Deadwood) have collaborated on Luck, a new HBO series that takes place in the world of horse racing. Dustin Hoffman plays what looks like this series' rough equivalent to Al Swearingen, and Nick Nolte, Richard Kind, Dennis Farina, John Ortiz, Joan Allen, Ian Hart, Kevin Dunn, Kerry Condon, Tom Payne and Patrick J. Adams all have roles.
We saw a brief bit of footage back in April thanks to an in-production featurette. Now we've got the real, if all-too-brief teaser trailer for the series. As you'd hope for a show created by Mann and Milch and featuring that cast, Luck looks pretty fantastic. Check it out below.
We saw some of this footage back in the spring, but I like seeing it cut together without the featurette interviews. Mann and his crew really did a killer job shooting the horse races; I'm surprised to be as excited to watch that aspect of the show as I am to watch the cast tearing into each other. Hopes are high for this one, but with that cast and behind the camera talent, how could they not be?