VOTD: Elijah Wood Fights Dominic Monaghan At Fantastic Fest 2011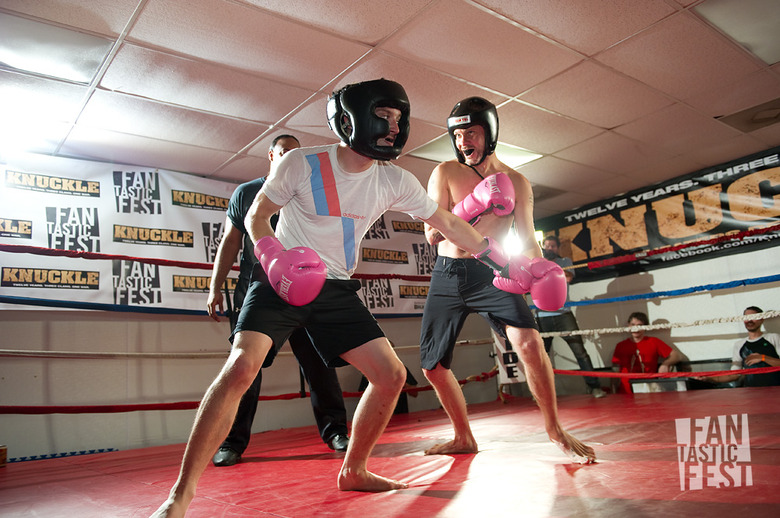 Where do you stand on World of Warcraft? If you're a fan of it, you're in Dominic Monaghan's corner. If you hate it, you're in Elijah Wood's corner. And if you have no idea what I'm talking about you probably aren't the only one.
One of the signature events at Fantastic Fest every year is the Fantastic Debates. This is where various actors, writers, and general well-known movie people verbally debate over an issue, then really settle the matter with their fists in a legitimate boxing match. This year's Fantastic Debates was presented by the documentary Knuckle and the main event featured Fantastic Fest co-founder Tim League fighting the star of the film, James Quinn McDonagh. The undercard featured the two Lord of the Rings co-stars debating on the merits of World of Warcraft before slugging it out in front of a packed house.
Watch highlights from both fights and more after the jump.
Thanks to David Hill for the above photo and Arts & Labor producers Gates Bradley and Erik Horn for the video. It's a highlight reel from the whole night.
I missed these in person because I wanted to see You're Next before next October but, as you can tell from the video, this is an insanely fun event and Merry kicked the shit out of Frodo. Come on. How frigging awesome is Fantastic Fest?