Rumor: Blake Lively Offered Lead In 'Pride And Prejudice And Zombies'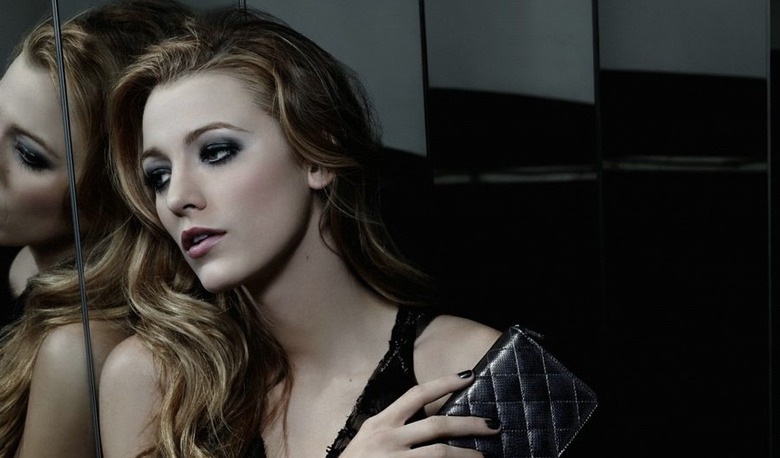 We may receive a commission on purchases made from links.
Pride and Prejudice and Zombies has had just about every hot young starlet attached at some point or other, and Blake Lively is one of those actresses whose name seems to pop up any time anyone in Hollywood is casting for a female lead. It was bound to happen sooner or later that their paths would cross. And indeed, a new rumor has started making the rounds that Lively has been offered the lead role of Elizabeth in Pride and Prejudice and Zombies, which which will be directed by Craig Gillespie. More details after the jump.
While it's probably best to take the story with a grain of salt at this point, it sounds plausible enough. I'm kinda hoping that it is accurate and that Lively does sign on, if only so the project can start coming together already. The part seems like a step in the right direction forthe actress, who's well known but actually hasn't had many high-profile movie roles to date. (She had supporting roles in Green Lantern and The Town, and The Private Lives of Pippa Lee received only a limited release in the U.S.) Her next project is Oliver Stone's Savages, which she's fitting in around her Gossip Girl schedule.
The cinematic adaptation of Seth Grahame-Smith's Jane Austen spoof has suffered numerous stops and starts during its development period, and has gone through as many would-be directors as it has possible stars. David O. Russell was originally attached to write and direct, way back in 2009, but dropped out last year; since then, Mike Newell, Neil Marshall, Jonathan Demme, Matt Reeves, Phil Lord, Chris Miller, and Mike White have been among the names floating around as potential helmers. Gillespie boarded the project this past spring. He'll be directing from Russell's script, which has been freshly rewritten by Marti Noxon.
Here's the book synopsis, via Amazon:
This may be the most wacky by-product of the busy Jane Austen fan-fiction industry—at least among the spin-offs and pastiches that have made it into print. In what's described as an "expanded edition" of Pride and Prejudice, 85 percent of the original text has been preserved but fused with "ultraviolent zombie mayhem." For more than 50 years, we learn, England has been overrun by zombies, prompting people like the Bennets to send their daughters away to China for training in the art of deadly combat, and prompting others, like Lady Catherine de Bourgh, to employ armies of ninjas. Added to the familiar plot turns that bring Elizabeth and Mr. Darcy together is the fact that both are highly skilled killers, gleefully slaying zombies on the way to their happy ending. Is nothing sacred?
Discuss: If the rumor is true, do you think Lively will take the offer? If not, what pretty young actress do you suppose is next in line?