'Being Elmo: A Puppeteer's Journey' Trailer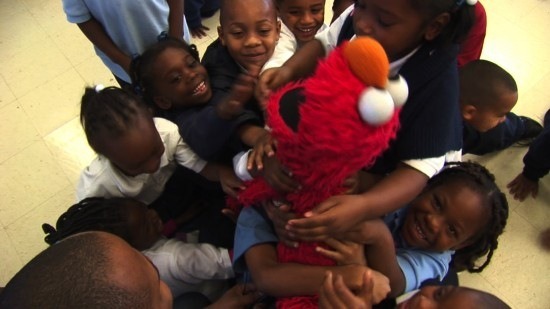 One of the biggest crowd-pleasers out of this year's festival circuit was Being Elmo: A Puppeteers Journey, which premiered at Sundance back in January. By all accounts, the film is irresistibly charming, a treat to watch; our own Peter Sciretta considers it one of his top films of 2011.
Constance Marks' documentary chronicles the story of Kevin Clash, the man who makes Elmo 'Elmo,' from his days as an ambitious working-class kid in Baltimore to his current career as the artist behind one of the most popular puppets of all time. Woven throughout Clash's narrative is a related, equally fascinating thread — the rise of master puppeteer Jim Henson and his Muppets.
Now the first trailer has dropped for the film, which will finally start making it to theaters next month. Watch it after the jump.
[via The Playlist]
Everyone's familiar with Sesame Street and its fuzzy denizens, but it's rare to see how the puppets actually come to life. Being Elmo would be worth seeing for that opportunity alone. But the story of Clash seems like quite an interesting one, too. The "talented young person moves to the big city to achieve his dreams" narrative is a well-worn one, but Clash comes across in the trailer as a very likable guy with a rather unique talent. It also helps that pretty much all children and most adults have very warm and fuzzy feelings about Elmo and his Sesame Street pals.
Being Elmo will open in New York City October 21 and begin expanding to other cities November 4. Check the official site to see when the film will be coming to your city.
Description:
BEING ELMO chronicles the life story of puppeteer Kevin Clash – the multiple award-winning persona behind the furry red monster Elmo of television's Sesame Street. As a teenager growing up in Baltimore in the 1970s, Kevin had very different aspirations from his classmates—he wanted to be a puppeteer. More specifically, he wanted to be part of Jim Henson's team, the creative force responsible for delivering the magic of Sesame Street on a daily basis. With a supportive family behind him, Kevin made his dreams come true.