Page 2: Dexter, Jonah Hill, Willy Wonka, Serenity, Alec Baldwin, Ghostbusters, Tron: Legacy, Smurfs, Netflix, Game Of Thrones, Lee Unkrich, Friday The 13th, Star Wars, Happy Feet Two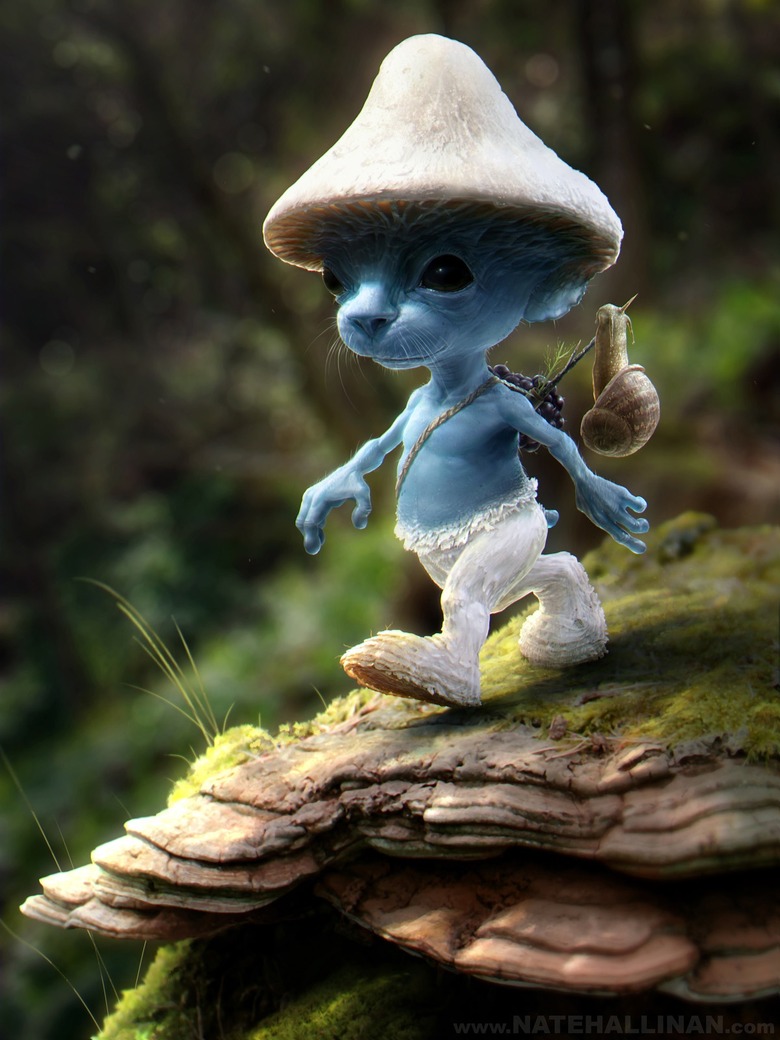 What is Page 2? Page 2 is a compilation of stories and news tidbits, which for whatever reason, didn't make the front page of /Film. After the jump we've included 46 different items, fun images, videos, casting tidbits, articles of interest and more. It's like a mystery grab bag of movie web related goodness. If you have any interesting items that we might've missed that you think should go in /Film's Page 2 – email us!
Header Photo: Nate Hallinan created this incredible realistic 3D rendering of what a Smurf would probably really look like.
NextMovie lists 7 Movies That Should've Starred Charlie Sheen.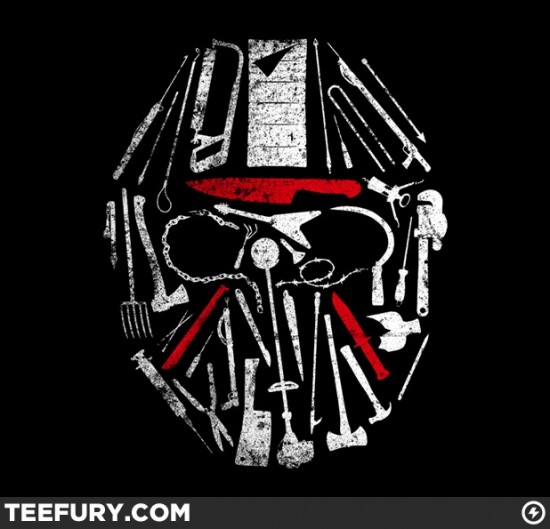 Today's t-shirt of the day on TeeFury is Friday The 13th-inspired design "Jason's Arsenal"
Listverse lists the top 10 most interesting facts about Psycho.
Break has created a "Netflix Fail Song" music video parody of the song Pumped Up Kicks by Foster the People.
The Wrap has an article on the accuracies/inaccuracies of Moneyball.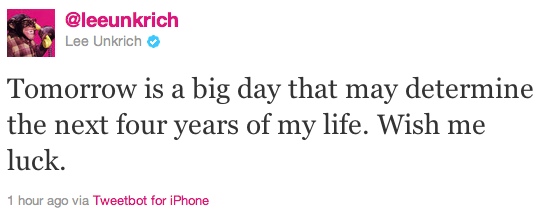 Looks like Toy Story 3 director Lee Unkrich is pitching his new Pixar project to John Lasseter today. If the project gets a greenlight, it means that we'd probably see his film in the Fall of 2015. So at this point I'd guess that Angus MacLane (Burn-E) and Gary Rydstrom (Lifted, Hawaiian Vacation) are directing the other 2014/2015 Pixar films...Pajiba lists They Can't All Be Selleck: 10 Actors Who Should Never Attempt A Mustache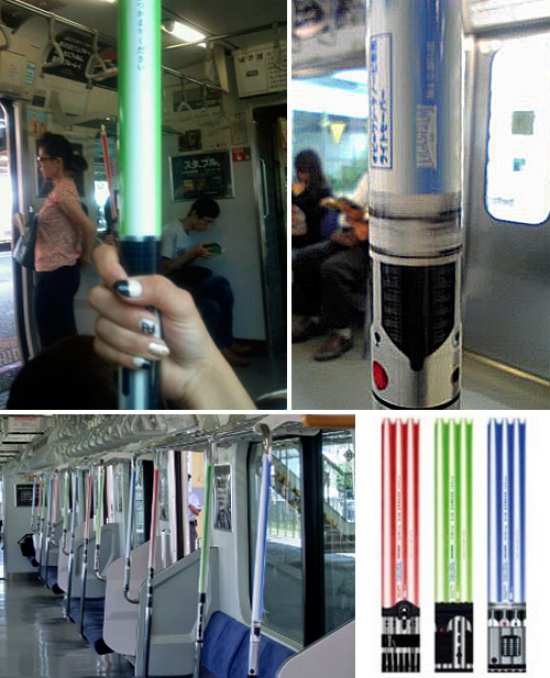 Tokyo train commuters have lightsaber railings this week as part of the brilliant Star Wars Blu-Ray advertising campaign.
You can bid on a dinner with George Lucas, John Lasseter, Francis Ford Coppola, Chris Columbus, and Philip Kaufman.
Due to the amount of graphics and images included in Page 2, we have to split this post over a BUNCH of pages. Click the link above to continue the second page of Page 2.
Dextoon t-shirt presents Dexter as a retro cartoon character.
ABC has acquired Easy A and Friends with Benefits director Will Gluck's untitled high-concept single-camera comedy which is "about an angel expelled from heaven who is sentenced to live in New York City."
Watch the Music Video Jonah Hill Directed for Sara Bareilles.GiantFreakinRobot lists The 10 Best Sci-Fi Series Available On Netflix Instant, Watch Before The Company Collapses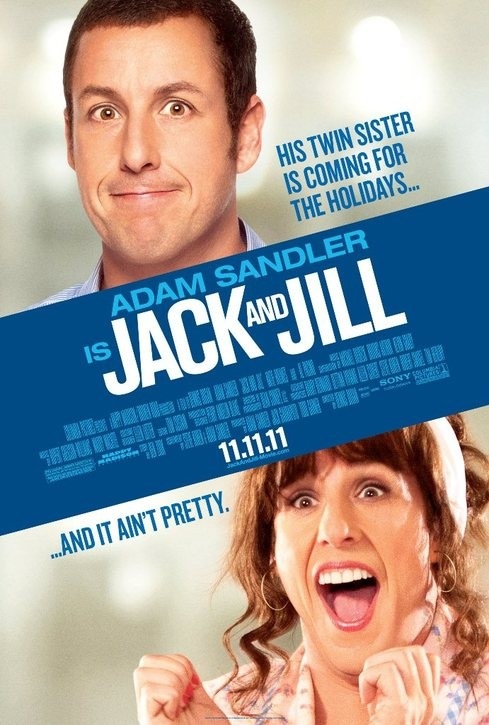 Sony has released the poster for the new Adam Sandler "comedy" Jack and Jill.
Wired Magazine explains Why The Empire Strikes Back Owns the Star Wars Series.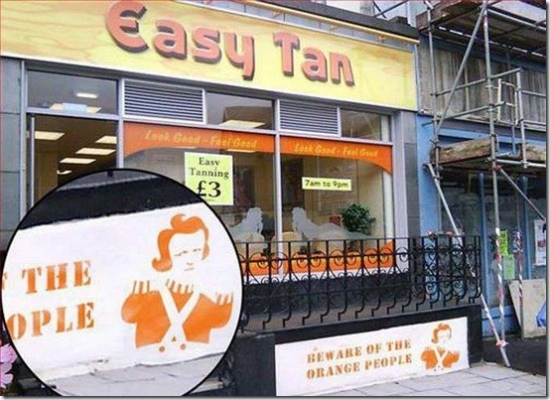 Willy Wonka street art.
Blu-ray sales for Star Wars have topped $84 million, selling 1 million copies of the nine-disc set worldwide.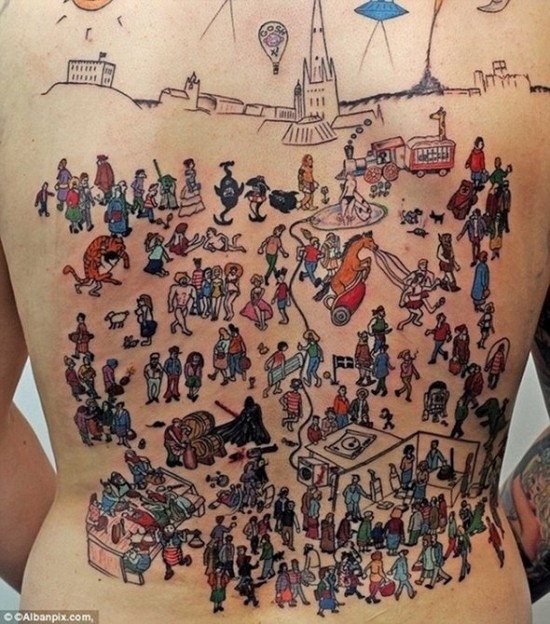 Where's Waldo and Darth Vader in this back tattoo?
Hulu Plus has surpassed 1 million paying subscribers.
Due to the amount of graphics and images included in Page 2, we have to split this post over a BUNCH of pages. Click the link above to continue the third page of Page 2.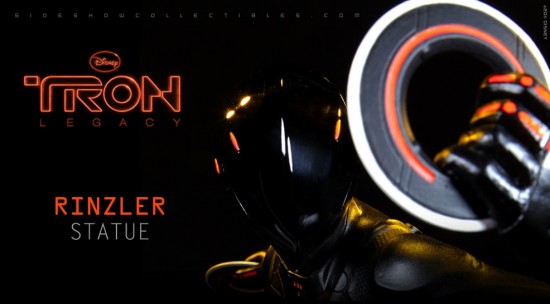 Sideshow Collectibles has announced a Tron: Legacy Rinzler statue. details will follow next week.
Alan Tudyk recently teased his idea for a Serenity sequel:
This is how I see it happening, and this is just all out of my head, please do not put this on anyone else 'cause I've gotten in trouble in the past but I see Nathan Fillion in another 10 years, teaming up with Joss Whedon and doing something where he brings back Mal. ...Mal living on some planet alone, he's shunned everyone and everybody and something happens that draws him back in to do it. I absolutely know that Nathan would be up for it, I know Joss Whedon would be up for it.
Watch the trailer for the Game of Thrones video game Genesis.
Pajiba lists Great Cast! Terrible Movie! 10 Awful Movies Despite the Awesome Talent Involved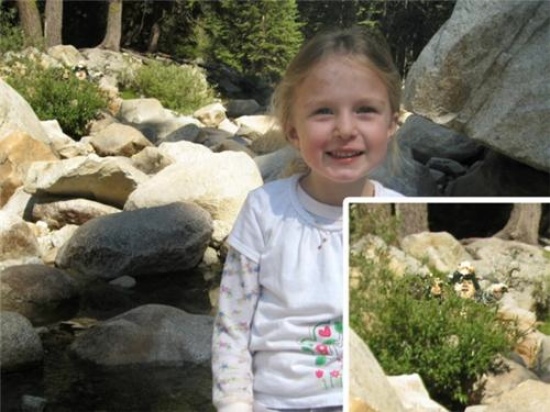 A father photoshopped Ewoks into the background of photos of his daughter in Sequoia National Park and convinced her that she spent time "in the big woods with Ewoks."
UGO lists 11 Ways To Avoid Watching A Chick Flick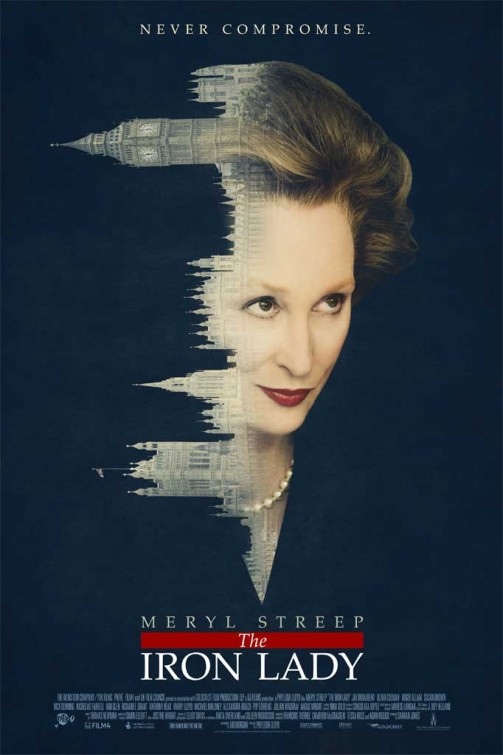 Check out the first poster for The Iron Lady.Rejects lists 10 Famous Films That Surprisingly Fail The Bechdel Test.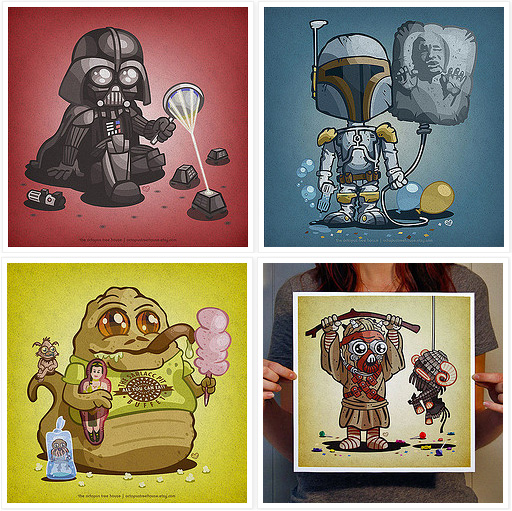 Star Wars Prints by The Octopus Tree HouseScreenjunkies lists 5 Star Wars Characters Who Defeated The Empire
Due to the amount of graphics and images included in Page 2, we have to split this post over a BUNCH of pages. Click the link above to continue the fourth page of Page 2.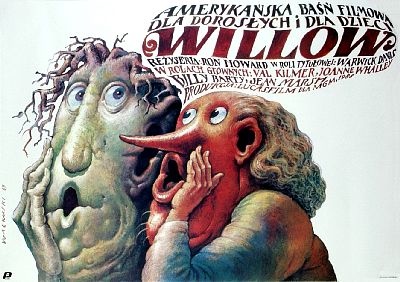 Blastr lists 13 insane foreign movie posters for sci-fi favorites
The ruby slippers from Wizard of Oz are expected to fetch at least $2 Million at auction.
Yoga Zombies: The real reason why Zombies are so stiff?
John Dunning, a co-founder of Canada's pioneering Cinepix film company (which helped jump-start the careers of David Cronenberg and Ivan Reitman) died at age 84.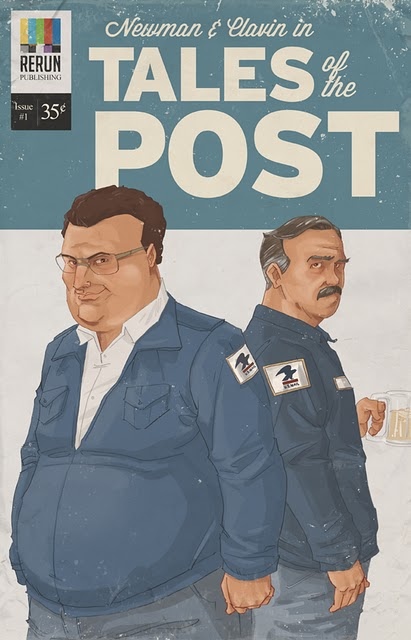 Adam Limbert created this illustration "Newman & Clidd Clavin"
The makers of Jurassic Park talk about the future of (scifi) dinosaurs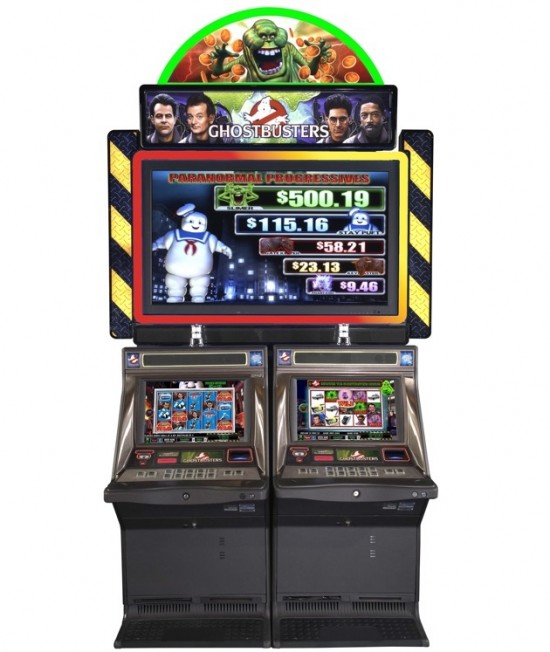 Ghostbusters slot machine.
IFC Midnight acquired North American distribution rights to Penumbra, the Adrian and Romero Garcia Bogliano-directed thriller which premiered at Fantastic Fest.

Alec Baldwin reveals his censored Emmy joke to Bill Hader in a promo for Saturday Night Live.
RED Has developed a Laser 3D Projector coming soon to both Theaters and the home.
Due to the amount of graphics and images included in Page 2, we have to split this post over a BUNCH of pages. Click the link above to continue the fifth and final page of Page 2.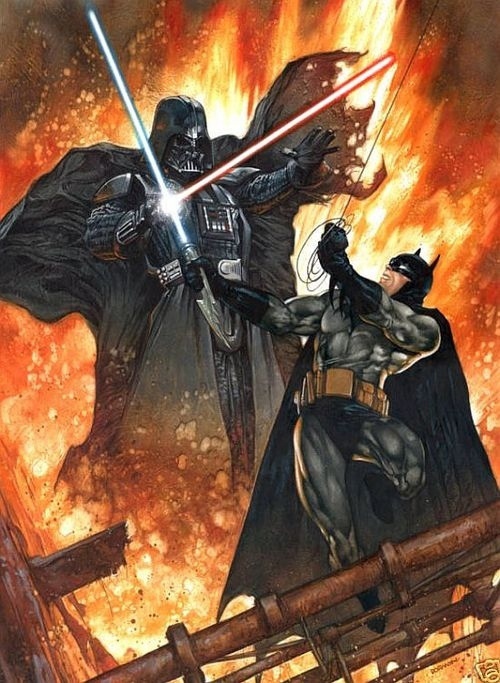 Blastr lists 25 mind-bending sci-fi and fantasy art mashups.Terra Nova's Jason O'Mara promises dinosaurs in every episode, and at least one major death
Warner Bros. Pictures has begun airing two TV spots for George Miller's Happy Feet Two
EW lists 18 Creepy Movie/TV Kids.
Savage Chickens takes on "How To Watch Reality TV"NextMovie lists 5 Long Lost Star Wars Spin-Offs.