Casting Bits: 50 Cent In 'Frozen Ground', Betsy Brandt And Kevin Nash In 'Magic Mike', Ashley Bell In 'Last Exorcism 2' And 'Chasing Shakespeare'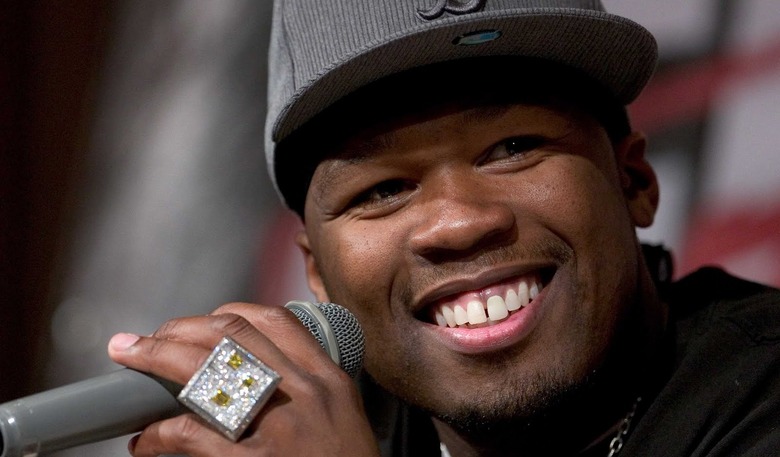 Curtis "50 Cent" Jackson hasn't exactly blown anyone away with his acting chops, but the guy who once got shot 9 (or was it 3? Either way) times and lived to tale the tale isn't about to get scared off by a couple of negative reviews. He's already got three films lined up for next year, and he's just landed one more: Frozen Ground.
Written and directed by Scott Walker, the film is based on the true story of Alaskan serial killer Robert Hansen, who murdered at least 17 victims over the course of twelve years. Jackson will be playing an '80s-era pimp, which producer Randall Emmett describes as a "substantial role." He joins a cast that already includes John Cusack as Hansen, Nicolas Cage as a state trooper, and Vanessa Hudgens as the escaped victim who helps catch Hansen. Frozen Ground will begin shooting in Anchorage next month. [The Playlist]
After the jump, a WWE champ and a Breaking Bad star join Channing Tatum's stripper movie, and The Last Exorcism star Ashley Bell lands two new roles, only one of which is a sequel to The Last Exorcism.
Nash, who should feel right at home baring his skin in order to entertain rowdy crowds, will play a member of the exotic dance troupe. Little is known about Brandt's role, but I'm quite happy to see her here. I know Marie Schrader isn't the most popular Breaking Bad character, but on the rare occasions that she's actually given something to do, she's always proved more than able to hold her own. [Deadline, The Hollywood Reporter]
The Last Exorcism star Ashley Bell is in final talks to reprise her role for the sequel, which is currently going by the title The Last Exorcism 2. (Yes, it's stupid to have a sequel to a movie titled The Last anything, and Bell herself is willing to admit it. She joked to Bloody Disgusting, "It's The Last Exorcism For Realsies You Guys. That's the full title.") Damien Chazelle is set to write the screenplay, which many are speculating will revolve around mostly new characters rather than revisiting the ones from the previous film.
On a more interesting note, Bell has also been cast in a supporting role in the indie romance Chasing Shakespeare, which Norry Niven is directing from a script by James Bird. The story follows a young African-American man and a young Native American woman brought together by a mutual love of the Bard's work. Bell will play an actress who befriends the female lead after meeting her during an audition for Hamlet. Danny Glover is also set to co-star in the film, which is expected to begin shooting in Texas soon. [The Hollywood Reporter]