See The Exclusive Posters For Harmony Korine's Proenza Schouler Collaboration 'Snowballs'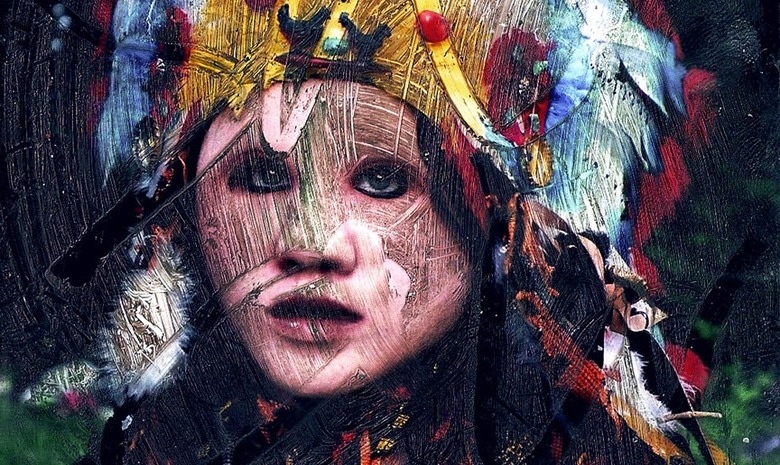 Harmony Korine has built up quite a reputation as a polarizing cult filmmaker (writer of Kids, writer/director of Gummo, Mister Lonely, Trash Humpers), but that hasn't stopped him from doing quite well for himself in the relatively safe world of commercials. Among his past high-profile clients are Budweiser, Liberty Mutual, and Axe. His latest commercial effort sees him teaming up with high-end fashion line Proenza Schouler for a four-minute short titled Snowballs, featuring the brand's Southwestern-flavored Fall 2011 collection. Although Snowballs won't drop til next week, we've got an exclusive look at two posters for the film that suggest something artsy, colorful, and hopefully a little twisted. Check 'em out after the jump.
The new collaboration marks the second time Korine has worked with the brand. Last year, he created a short Super 8 film titled Act da Fool to promote Proenza Schouler's fall 2010 line. Watch it below:
Though Korine hasn't made a feature-length film since 2009's bizarre, divisive Trash Humpers, the writer/director's been keeping plenty busy working on one short after another. March saw the SXSW premiere of Umshini Wam, featuring the members of Die Antwood. Korine also recently teamed with James Franco (but of course) for Rebel, a short film about, um, street gang warfare on bicycles or something like that, and is currently directing Val Kilmer in the tentatively titled short Lotus Community Workshop, about a motivational speaker.
Snowballs will premiere on proenzaschouler.com at 4 PM (EST) Tuesday, September 27. In the meantime, if you're curious about the collection that will be featured in Snowballs, you can flip through the looks from the runway show here.
Description:
The second collaboration with filmmaker Harmony Korine, the video Snowballs features Proenza Schouler's Fall 2011 collection. Inspired by the great American west, the Navajo blanket-inspired textiles are featured throughout the video. Korine was given carte blanche to capture the collection on film, resulting in a four minute video titled Snowballs.