'Man On A Ledge' Trailer And Poster: Is Sam Worthington Suicidal, Or Just Providing Misdirection?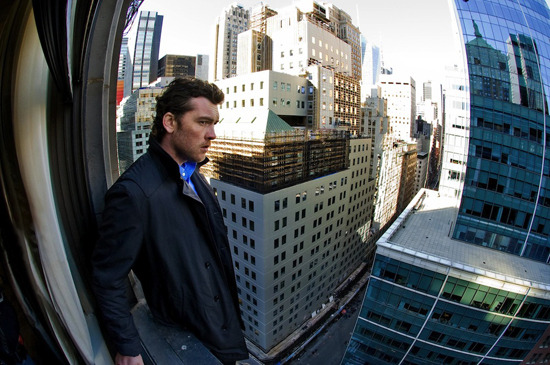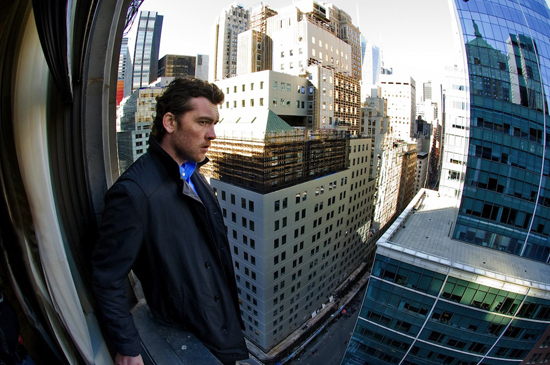 We'll have to say this every time one of two films comes up for the next few months. Don't get Man on a Ledge, the trailer for which you'll find below, confused with The Ledge, the trailer for which we saw some time ago.
Man on a Ledge stars Sam Worthington as a man pushed to the breaking point when he is tagged as the perpetrator of a crime. Elizabeth Banks is the negotiator who tries to prevent him from taking his last step, and Jamie Bell and Ed Harris are involved in the story, too. But is it all cover for a heist of some sort? That's how it seems, while Elizabeth Banks doesn't seem smartly cast as the negotiator, I'm eager to see Jamie Bell doing a little criminal activity. Check out the trailer below.
Sure, the plot sounds like pure B-movie stuff, but B-movies can be a lot of fun, and despite reservations about using Banks in this role, the film looks like it might be good fun. For those who enjoyed the broad work Ed Harris did in A History of Violence, this could be a good double-feature.
Yahoo has the HD trailer.
An ex-cop and now wanted fugitive (Sam Worthington) stands on the ledge of a high-rise building while a hard-living New York Police Department negotiator (Elizabeth Banks)tries to talk him down. The longer they are on the ledge, the more she realizes that he might have an ulterior objective.
Man on a Ledge hits theaters January 13, 2012. The vertigo-inducing poster is below.