'Thor 2' Director Not Set, 'Monster' Helmer Patty Jenkins In Contention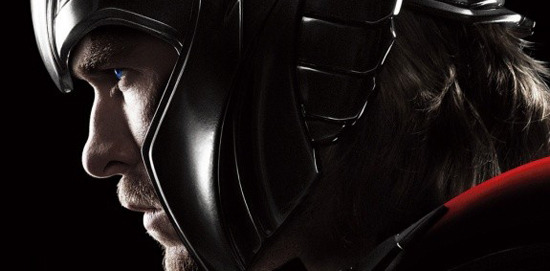 A few weeks back, Variety reported that Brian Kirk, who recently directed episodes of Game of Thrones, was in talks to direct Marvel's Thor 2. But movement has been pretty slow on the project, and we never got the expected press release from Disney and Marvel announcing the finalization of the deal.
Now Deadline reports that Patty Jenkins is a strong contender for the job.
Jenkins is probably best known for directing Charlize Theron in an Oscar-winning role in Monster, and she also did the pilot for The Killing. Monster was her last theatrical feature — scratch that, it's her only theatrical feature — and that was eight years ago. So this would definitely be the most left-field choice Marvel has ever made. In part that's because Marvel hasn't yet hired a female director, but far more because Jenkins isn't someone with a significant body of feature work, much less a lot of effects experience. Did The Killing pilot makes her case that well? Or is she just fitting into Marvel's ultra-thrifty tendencies?
Update: Variety's report says that Jenkins is in 'early talks,' and adds a note that Brian Kirk decided not to do the film because of "creative and financial sticking points that arose during negotiations." I.e., he's not making the movie for the same reasons that Kenneth Branagh isn't. At least Marvel is so consistent in its cheap ways as to be fairly predictable at this point. Variety also offers up a list of other directors that were possible: Drew Goddard, James McTeigue, Noam Murro, and Breck Eisner.
Thor 2 will star Chris Hemsworth; Don Payne is writing, and the film is set for release on July 26, 2013.