'The Deep Blue Sea' Trailer - Rachel Weisz Self-Destructs With Tom Hiddleston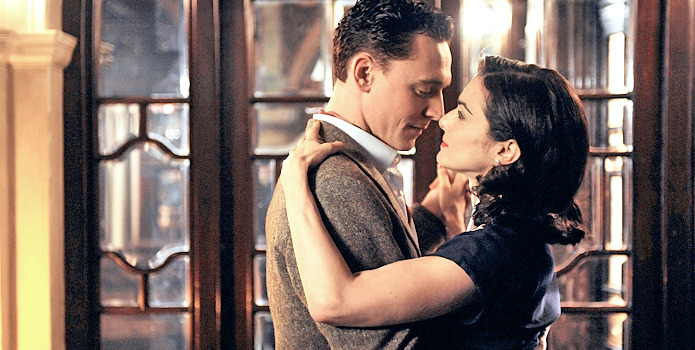 2011's been pretty hit or miss with regard to dramatic romances. The year got off to a pretty strong start with Jane Eyre in the first quarter, but the more recent Water for Elephants and One Day both fell flat. I'm waiting to be swept off my feet by something beautiful and tragic, and I've got hopes that Terence Davies' The Deep Blue Sea will be just the film to do that.
Based on a 1952 play by Terence Rattigan, the story revoles around Hester Collyer (Rachel Weisz), wife of judge Sir William Collyer (Simon Russell Beale). When she strikes up a passionate affair with alcoholic former Royal Air Force pilot Freddie Page (Tom Hiddleston), she starts down a path that may lead to her ultimate destruction. Watch the trailer after the jump.
I can't say I care for the trailer. I don't know whether it's the swelling music or just a poor choice of clips, but it struck me as overly sappy. Still, there are signs The Deep Blue Sea will prove to be just the downer love story I'm looking for. Incredibly attractive leads, check. Gorgeous period costumes, check. Lovely cinematography, check. Profound emotional suffering cracking through the veneer of stereotypically British restraint, check.
The early reviews I've been able to find have been mostly, if not overwhelmingly, positive. While some outlets, like The Hollywood Reporter, complained that it was ultimately "bloodless," The Playlist praised it as "beautiful, woozy, and heartbreaking," and Variety wrote that Davies was "in fine form."
The new adaptation marks the second time that Rattigan's play has made the leap from stage to screen. In 1955, Anatole Litvak directed a film adaptation starring Vivian Leigh and Kenneth More as Hester and Freddie. In the theater, Hester has also been played by Peggy Ashcroft and Blythe Danner.
The Deep Blue Sea is set to open November 25 in the U.K. No U.S. release date has been set, but it's expected that Music Box Films will put the movie in theaters sometime this year.
Synopsis:
Hester Collyer (Academy Award winner Rachel Weisz) leads a privileged life in 1950s London as the beautiful wife of high court judge Sir William Collyer (Simon Russell Beale). To the shock of those around her, she walks out on her marriage to move in with young ex-RAF pilot, Freddie Page (Tom Hiddleston), with whom she has fallen passionately in love.