Morgan Spurlock Seeking New Yorkers With Big Dreams For Reality Series 'The Failure Club'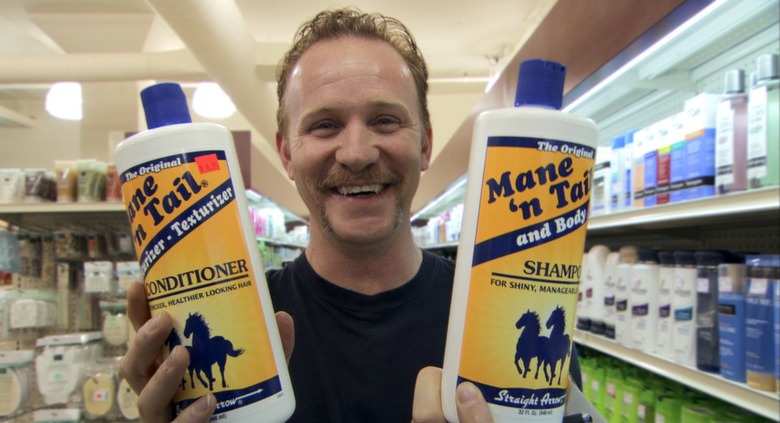 Filmmaker Morgan Spurlock's already had quite a busy 2011. January saw the premiere of his product placement documentary The Greatest Movie Ever Sold at Sundance; this summer brought the release of his Hulu series A Day in the Life; and this month marked the debut of Comic-Con Episode Four: A Fan's Hope at TIFF. In addition, he's recently signed on to direct his first non-documentary feature, which Spurlock describes as "very Erin Brockovich-ish." Most people would probably consider taking the rest of the year off at this point, but the tireless Spurlock isn't most people. He's now gearing up for his next project, The Failure Club.
The Yahoo! reality series will follow seven New Yorkers with big dreams and bigger worries as they attempt to get over their fear of failure and aim for their loftiest goals. And if you happen to be a NYC resident who counts "starring in a Morgan Spurlock documentary" among his or her list of to-dos, you may be in luck: Spurlock's team is currently seeking "inspiring and genuine every-day people" to appear in the series. More details on the show and the casting process after the jump.
NEW YORK, Sept. 20, 2011 /PRNewswire/ — Academy Award® nominated filmmaker Morgan Spurlock (SUPER SIZE ME, 30 DAYS, POM WONDERFUL PRESENTS THE GREATEST MOVIE EVER SOLD), is looking for New Yorkers who want to change their lives. Spurlock, along with his producing partner, Jeremy Chilnick and their production company Warrior Poets are launching a new non-fiction series entitled "THE FAILURE CLUB."
"THE FAILURE CLUB," is about embracing the fear of failure in order to change your life. There are too many things we never try simply because we're too afraid to fail. But what would you do if you could move beyond that fear? Meeting each week over the course of a year, seven different people will come together to form this unique "club" where they will encourage each other to achieve the things they've only dreamed of. From the mother who always wanted to start a restaurant to the banker who always wanted to do stand-up comedy to the young athlete who never got his shot at the pros – together, each member of the failure club will try to make his/her dream come true. Some will succeed and some will fail, but the journey they take together will change them forever.
Warrior Poets is looking for inspiring and genuine every-day people with specific unfulfilled goals that they have always wanted to try, but never had the courage to attempt on their own. Applicants must also be over the age of 21 and based in New York City or the tri-state area and have compelling stories and interesting dreams.
Casting is underway and interested applicants can apply directly online at www.warriorpoetscasting.com. The deadline to apply is September 24th, 2011.
"THE FAILURE CLUB" will begin shooting in the Fall of 2011 and will be broadcast across the Yahoo! Network video site.