Disney Reveals More Details About Planned 'Avatar' Theme Park Addition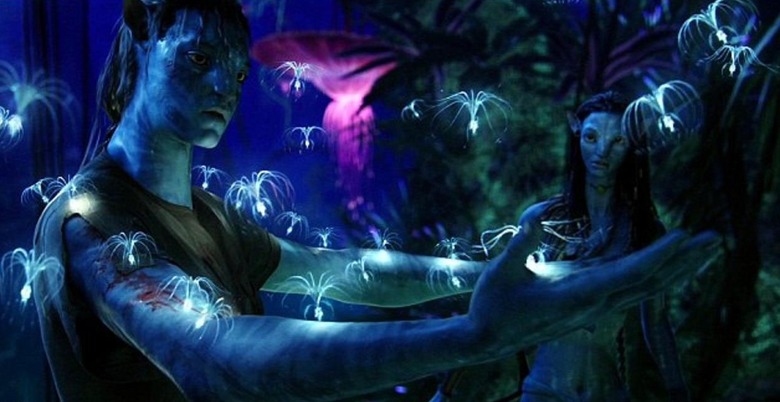 Yesterday, the Walt Disney Co. announced their plan to bring Pandora to the Magic Kingdom, in the form of an Avatar-themed attraction at Walt Disney World. While the decision made sense on a lot of levels — Pandora actually seems like it'd be fun to visit, and an attraction based on the top-grossing film of all time is bound to make tons of money — the initial reveal offered few answers to the obvious questions. Such as: Where? When? Why? How?
We still don't have all the answers, but we do a few more details on the new "Avatar-land," including a (very) rough timeline and a general location. Read more after the jump.
The Avatar attraction will be "an important addition" to Disney World's Animal Kingdom, but the exact location has yet to be revealed.
The project has just entered its design phase, with construction expected to start around 2013. As Staggs says the attraction will take about 5 years in total to design and build, this puts the estimated opening date around 2016 or 2017.
Staggs wouldn't get specific about what would actually be in Avatar-land, but responded that there would be "multiple attractions, entertainment, merchandise locations, restaurants and other immersive elements." (You know, like every other theme park.)
Though Avatar-land is a "possibility" for other parks, no other locations have been determined at this time.
In addition, Staggs wrote a bit about how Avatar would fit in with Disney's other properties:
Disney's Animal Kingdom is the perfect place for our first AVATAR land because at its core, the park gives guests the opportunity to experience the worlds of animals and nature – real and mythical – in whole new ways. With AVATAR, we've found the perfect opportunity to let our guests explore one of the most compelling mythical worlds ever conceived. Animal Kingdom also celebrates adventure, living in harmony with nature and environmental stewardship – themes that are deeply rooted in the story of AVATAR.
Some of you asked why we would choose to collaborate with an outside partner rather than use our own Disney characters and stories to expand the parks. We are as committed as ever to creating attractions and entertainment around favorite Disney characters and stories – with Cars Land at Disney California Adventure park and our expansion of Fantasyland at Magic Kingdom Park being two great examples. At the same time, we like to look beyond our own walls at non-Disney properties, like STAR WARS and INDIANA JONES, creating some of our most popular attractions. At the end of the day, we are focused on creating a great experience for our guests and I truly believe that this unique partnership with James Cameron and AVATAR gives us an entire world of imaginative creatures, fascinating locations and intriguing characters with which to do that.
In the meantime, we'll be getting a more Avatar the old-fashioned way — via the big screen. Avatar 2 is currently scheduled to hit theaters December 2014, with Avatar 3 following a year later in December 2015.