Check Out The Racy International Poster And Violent Red-Band TV Spot For 'The Sitter'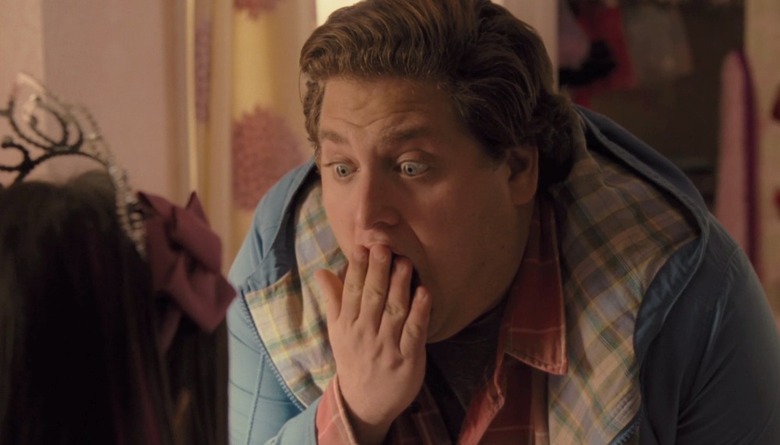 If the new slimmed down, Serious Actor version of Jonah Hill confounds you, don't fret — The Sitter sees Hill returning to the familiar role of pudgy funnyman as Noah Jaybird, a layabout who gets roped into babysitting a trio of bratty kids. Described as cross between Adventures in Babysitting and Superbad, David Gordon Green's comedy follows Noah and his charges as they embark on a wild night, crossing paths with a pair of psychotic dealers (Sam Rockwell and J.B. Smoove), a horny young lady (Ari Graynor), and various other unsavory characters. Needless to say, the evening does not go well, especially for poor Noah.
A new red-band TV spot shows Noah getting smashed up in all sorts of ways by various people, while an international poster demonstrates the film's racier side. Check out both after the jump. (Warning: The former is NSFW for language; the latter is technically SFW, but is probably the kind of thing your boss wouldn't be thrilled to see on your computer screen at work.)
[via Cinema Blend]
And here's the international poster, with that classic "between the legs" shot used in so, so many comedy ads.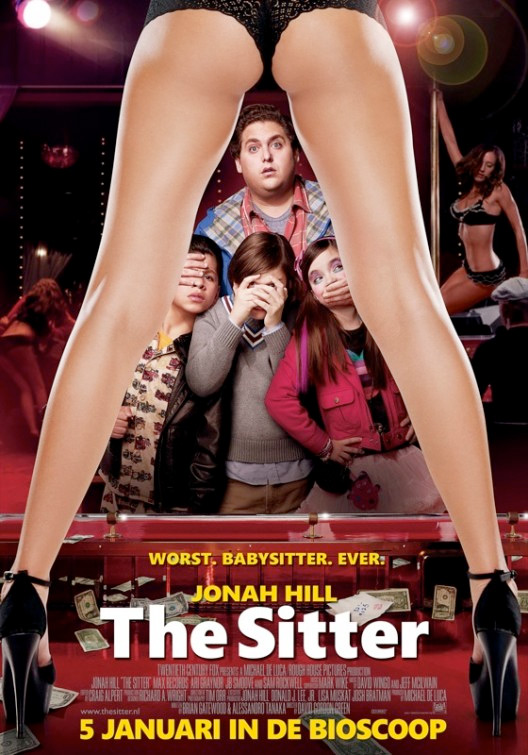 [via First Showing]
Frankly, I haven't seen anything from The Sitter that suggests it'll be different from any other R-rated comedy. So far, it looks amusing enough, but not like anything special. But I really enjoyed Green's offbeat sensibility in Pineapple Express, and according to Peter, at least one early draft of the screenplay was "pretty great," so perhaps there's more to The Sitter than we're getting here.
Directed by Green from a script by Brian Gatewood and Alessandro Tanaka, The Sitter also features Kevin Hernandez, Landry Bender, and Where the Wild Things Are star Max Records. The film hits theaters December 9, 2011.