'J. Edgar' Trailer: Clint Eastwood And Leonardo DiCaprio Chronicle America's Most Infamous Lawman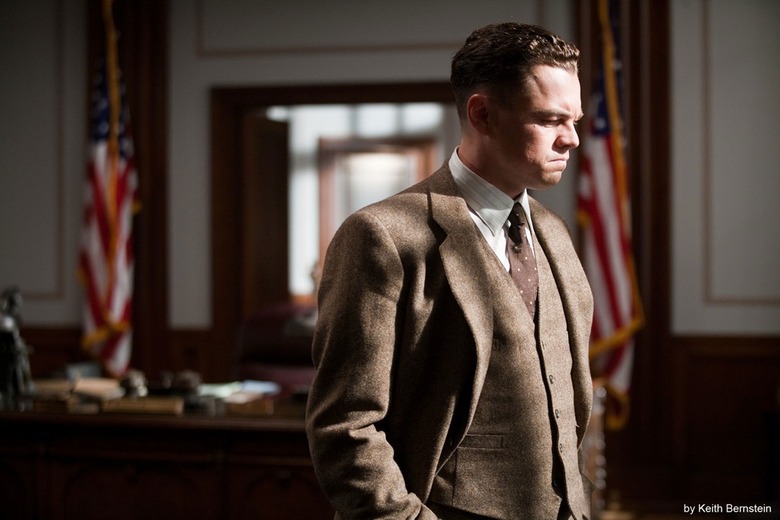 Clint Eastwood and Warner Bros. decided to skip this fall's festival circuit with the biopic J. Edgar. While a good many of the other major fall studio releases have been seen and reviewed in the past three weeks via Telluride, Venice and TIFF, we've seen nothing from this biography of America's most powerful lawman, the first director of the Federal Bureau of Investigation, J. Edgar Hoover.
Now the shroud is off the film as Warner Bros. released the first trailer for Clint Eastwood's latest directorial effort, in which Leonardo DiCaprio plays the FBI chief and Armie Hammer (The Social Network) appears as his second-in-command and rumored love, Clyde Tolson. See the trailer below.
The trailer opens with an in-character narration by DiCaprio as Hoover, before going into a montage of Hoover's young life and early days with the Bureau. Clyde Tolson is shown as a starry-eyed fan of Hoover, but their relationship isn't so one-sided, as suggested by a later shot. We see Hoover's obsession with information and the power it gives him over political figures. In all: looks like more or less the biopic one would expect.
And, just in case you thought Clint Eastwood might change up the measured, calm style he has practiced in the past, forget it: this is pure, deliberate Eastwood. In this case, that's probably a good thing. Too early to judge the overall impact of the film based on just this bit of footage, but the period recreation appears to be spot-on without feeling put on.
Apple has the HD trailer.