'The Swell Season' Trailer – The Real-Life Tale Of The 'Once' Musicians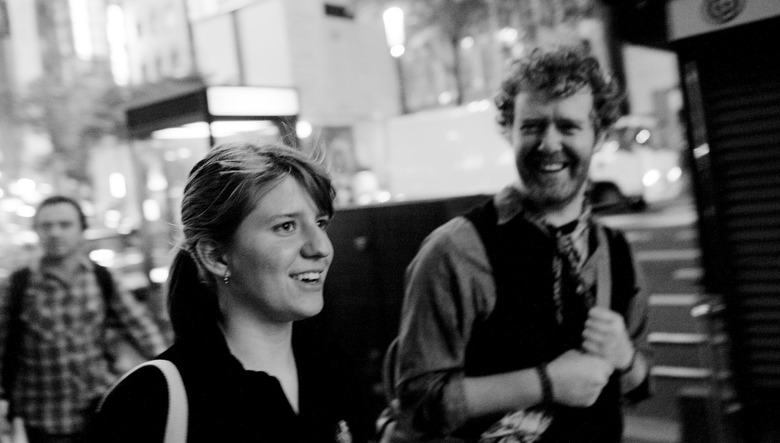 One of the best little films I've ever seen was 2007's Once. I say "little" not because the film was short or insignificant, but because the simple story of two unnamed musicians falling in love had a breathtaking intimacy that made it feel raw and genuine. The real-life tale behind the two stars, Glen Hansard and Markéta Irglová, gave the film an added layer of emotion as well: Hansard and Irglová were (and still are) members of a folk-rock duo called The Swell Season, and while promoting the movie became an actual couple as well. The two eventually broke off their romantic relationship, though they've remained close as colleagues and friends.
A documentary telling the true story of The Swell Season has been making the festival rounds, and is set to get a limited theatrical release next month. Directed by Nick August-Perna, Chris Dapkins, and Carlo Mirabella-Davis, The Swell Season follows the duo's fading romance, personal struggles, and rise to prominence. Watch the trailer after the jump.
[via Movieline]
It may just be because I loved Once and the Frames' Fitzcarraldo is one of my go-to albums, but I definitely got a bit emotional watching the trailer. While it remains to be seen how successful the movie is as a whole, it seems safe to expect, at the very least, some beautiful shots (in striking black and white) and some truly fantastic music. The Swell Season hits several cities this October — check the official site for specifics.
Synopsis:
In 2008, Glen Hansard and Marketa Irglova captivated audiences and earned two Academy Awards for their musical collaboration in the film Once, which reached $10 million at the box office and grew their popularity and fan base by tens of thousands in North America and throughout the world. As their fictional romance blurred with reality, they fell in love, recorded an album, and embarked on a world tour. Fueled by two years of exhilaration, performance, and psychological turmoil, The Swell Season is much more than a music documentary. It is a volatile and intimate portrait of a romance that fractures in the face of life on the road and personal tragedy. As Glen and Marketa's relationship unhinges, ultimately music prevails as their enduring connection.
With incredible performances from around the world and an intimate seat on Glen and Marketa's tour, The Swell Season will resonate with film fans and music fans alike.