Showtime's CIA Thriller 'Homeland' Gets Early Debut Online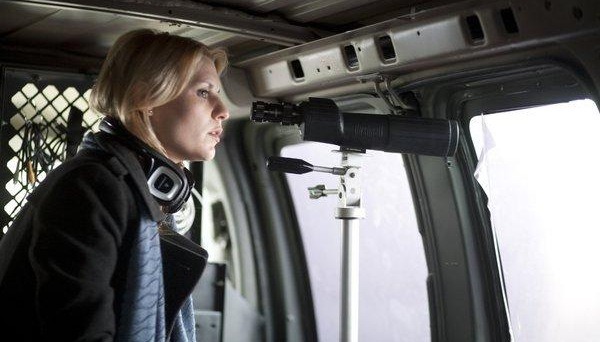 A few months ago we showed you a clip from Showtime's buzzy new series Homeland, a CIA thriller by 24 executive producers Alex Gansa and Howard Gordon. Based on the Israeli series Prisoner of War by Gideon Raff (who's also an exec producer here), the story centers around agent Carrie Mathison (Claire Danes), who comes to suspect that recently returned POW Nicholas Brody (Damian Lewis) isn't everything he seems. Though Brody is being hailed as a hero, Mathison alone believes that he's secretly turned his allegiances to al Qaeda. Mandy Patinkin and Morena Baccarin also star, as Mathison's boss/mentor and Brody's wife, respectively.
Since the last time we wrote about the show, it's screened for a few critics and has quickly become one of the most highly praised pilots of the fall TV season. Though the series won't actually debut on Showtime for two more weeks, you can watch the first episode online right now. More after the jump.
The series has been getting excellent early reviews. HitFix's Alan Sepinwall wrote that Homeland stood out as "one drama pilot I watched that made me very eager to see another episode," and Hercules at Ain't It Cool News has called it "better than any other hourlong pilot I've seen this season." The AV Club agreed, praising it as "a surprisingly cerebral, thought-provoking look into issues of loyalty, forgiveness, and deceit, wrapped around an irresistible hook. It just might be the best new show of the fall." Of course, we know all too well what often hapens to shows that get that kind of effusive critical praise — so perhaps you'd best hop over to HitFix and watch it right now to help build the buzz lest it get cancelled too soon.
Or, if you'd really prefer to wait for the somewhat more foulmouthed, slightly more naked version of the episode, Homeland's 13-episode first season will bow Sunday, October 2 at 10:00 PM on Showtime.
Here's the trailer: