'The Adventures Of Tintin:' Loads Of New Images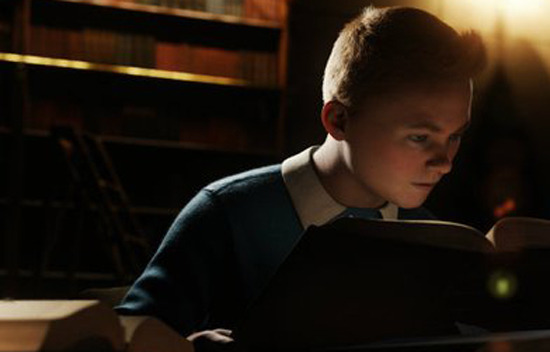 It's been three years since Steven Spielberg last had a film in theaters bearing his credit as director. This year, however, we get two: the WWI stage play adaptation War Horse, opening on December 28, and the long-in-development The Adventures of Tintin, which hits Europe in little over a month and will play in the US beginning on December 23.
Both these films have had a low profile so far, at least in the US. There's just one trailer for War Horse, for example. The film nerd crowd has been all over Tintin because of the fact that it represents a union between Spielberg, Peter Jackson and WETA, but even with that in mind I feel like US audiences are relatively ignorant of the film. A few preview rolls of footage have been shown at conventions and press events, but there's a lot of audience awareness left to raise.
So for those who are still a bit in the dark about Tintin, or just want to see more evidence of what Spielberg, Jackson and WETA have achieved with the visual presentation, check out a massive gallery of new stills below.
For a bit of context on the film, check out David's visit to WETA, where he caught a Tintin preview reel and got a lot of info about the making of the film.
Synopsis:
Paramount Pictures and Columbia Pictures Present a 3D Motion Capture Film "The Adventures of Tintin" directed by Steven Spielberg from a screenplay by Steven Moffat and Edgar Wright & Joe Cornish. Starring Jamie Bell ("Billy Elliot ," "Defiance") as Tintin, the intrepid young reporter whose relentless pursuit of a good story thrusts him into a world of high adventure, and Daniel Craig ("Quantum of Solace ," "Defiance") as the nefarious Red Rackham.
The Adventures of Tintin is based on the adventure comics by Herge, and was scripted by Steven Moffat, Edgar Wright and Joe Cornish. (That last name means a lot more after seeing Attack the Block, I hope.) The film stars the voices and physical performance of Jamie Bell as Tintin; Andy Serkis as his cohort Captain while Simon Pegg and Nick Frost as the bumbling detectives Thompson and Thompson; Daniel Craig as villain Red Rackham and Toby Jones, Mackenzie Crook, Tony Curran, Daniel Mays, Sebastian Roche and Gad Elmaleh [Falcon]