Rare Uncut Version Of 'The Shining' To Screen In New York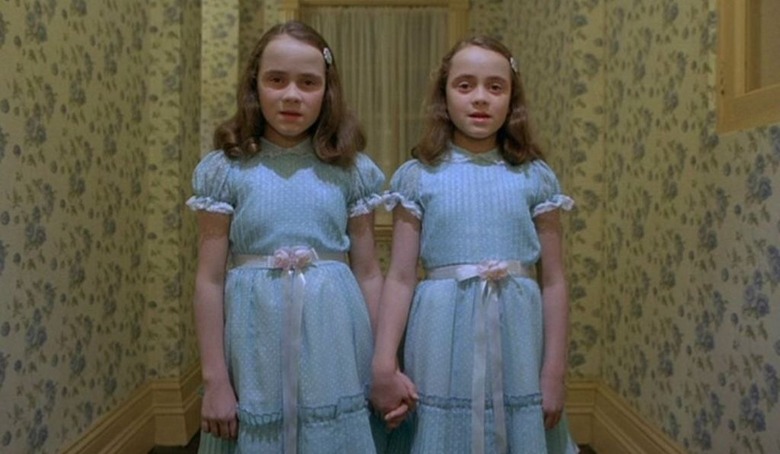 There's a reason that, three decades later, The Shining still holds up as a classic — it's the kind of masterful work you can watch multiple times and find something new to admire or enjoy each time. But if you're lucky enough to live in upstate New York, you may get a chance to actually see the film in a whole new light. Next month, the Dryden Theatre in Rochester, NY will be hosting a special screening of the horror classic that includes "a chilling coda cut from the original release." More details after the jump.
The scenes in question come directly before the film's climactic push-in towards the photo.
Firstly, there's a little moment where some state troopers look for Jack, frozen in the ice, but don't seem to be seeing him – for whatever reason.
Then a longer scene. It's set in a hospital, where Ullman, the Overlook's manager, tries to convince Wendy and Danny that nothing supernatural had happened in his hotel. He explains that Jack's body was not recovered, and he gives Danny a tennis ball – presumably the same one that he followed into room 237.
Of course, there's no guarantee that those extra minutes will make the film better. Roger Ebert noted (via Wikipedia) in 2006, "Kubrick was wise to remove that epilogue. It pulled one rug too many out from under the story." Still, there's something terribly exciting about seeing one of the most renowned works of the genre from a fresh angle. (Fresh to us, at least.)
The longer cut of The Shining will show at the Dryden Theatre at the George Eastman House on October 22 at 8:00 PM. You can see more details at the official site, but based on a conversation I just had with a very friendly telephone operator at the George Eastman House, it sounds like tickets will not go on sale in advance — you'll have to wait until the box office opens around 7-7:15 PM that same day. If you manage to get there in time, tickets will cost $8 for the general public or $6 for museum members.
Discuss: Anyone planning to catch the screening? If you end up going — or if you've seen the rare scenes before — tell us what you thought!