'Wuthering Heights' Teaser Trailer: 'Fish Tank' Director's Take On The Brontë Classic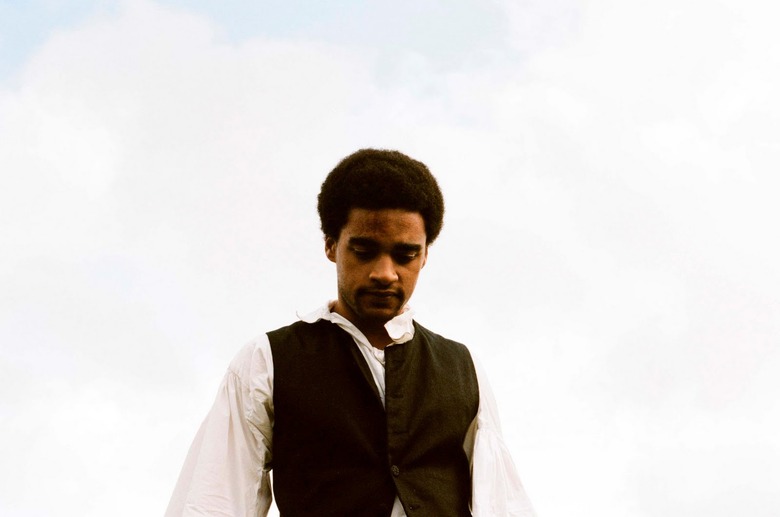 In the past decade Andrea Arnold has emerged as a promising art-house filmmaker, even if she has only two features to her name. Her 2009 film Fish Tank rightfully impressed many, thanks in no small part to Michael Fassbender's effective performance. (His follow-up to Hunger.) And if her 2006 film Red Road is less impressive overall, it is photographed and assembled so beautifully that I couldn't help but be drawn in to the dour, lonely world it depicts. Track down her Oscar-winning 2005 short film, Wasp, too.
Arnold's command of visual language is enough to make me automatically interested in any new film she delivers, even if said new film is a version of the well-worn Emily Brontë novel Wuthering Heights. The picture premiered at Venice and played TIFF, where it was picked up by Oscilloscope for US distribution. That means we'll get a chance to see it at some point in the next year. For now take a look at a dreamy, seemingly Malick-influenced teaser trailer, below.
Kaya Scodelario and James Howson play the adult versions of Cathy and Heathcliff in this incarnation of the story, with Shannon Beer and Solomon Glave playing the younger versions of the characters. Notably, Heathcliff is here portrayed by black actors, leading to some consternation among purists but also possibly adding a new layer to the character's history.
The dominant performance, however, looks like it might be from the camera, wielded by Robbie Ryan, who also shot Red Road and Fish Tank.
Reviews of Wuthering Heights have been mixed; I'll point you towards a representative rave from The Playlist and Drew McWeeney's far more cautious dismissal. ("Aside from the cinematography and that sensual quality it lends to the film, there's nothing else about "Wuthering Heights" that I can recommend.")
Here's the trailer; keep in mind that the film was shot in Academy Ratio (that is, 1.37:1) so the aspect ratio seen in the embed is as it should be.