TV Bits: 'The Walking Dead' Season 2 Promo, AMC Extends 'Mad Men' Running Time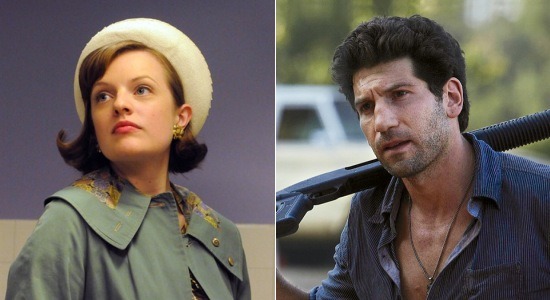 Now that we're past all that drama surrounding AMC's very public fights with its esteemed showrunners, we can turn our attention to simply looking forward to new installments of some of the network's most beloved series. After the jump, check out a violent new promo for Season 2 of The Walking Dead, which returns this fall, and read about the extended running time for Season 5 of Mad Men, which returns in the spring.
The promo doesn't reveal much in the way of plot — the clips look like they could've come from Season 1 — but it does tease lots of excellent zombie kills. Season 2 of the series, which kicks off Sunday, October 16, will see Rick Grimes and his gang heading to Hershel's farm, where they will encounter another group of survivors.
There's good news for fellow AMC series Mad Men as well. Back when showrunner Matthew Weiner and AMC were engaged in a nasty public negotiation about the fate of the series, one of the major sticking points was AMC's insistence that Weiner cut the episodes' running time by two minutes in order to give more time to commercials. Weiner and AMC eventually reached a compromise, settling upon usual 47-minute run time for the Season 5 premiere and finale and a 45-minute run time for the other 11 episodes of the season. In addition, Weiner would have the option of producing 47-minute extended cuts for VOD and DVD.
However, Weiner announced Friday that the network had since changed its mind and agreed to a running time of 47:05 for all episodes. "I don't know how they managed to make that work out," said Weiner. "It was a lot of worry. I'm so thrilled."
The news is somewhat surprising, given the network's well-documented budget woes, but welcome nonetheless. Although two minutes per episode seems like a small sacrifice, a show as carefully constructed as Mad Men could suffer in subtle ways from having to shave off that time. And over the course of 11 episodes, those two minutes would've add up to 22 minutes for the season — or almost half an episode.
Mad Men is currently shooting for a March 2012 return. [Variety]