Infographic: A Timeline Of All The Changes In 'Star Wars'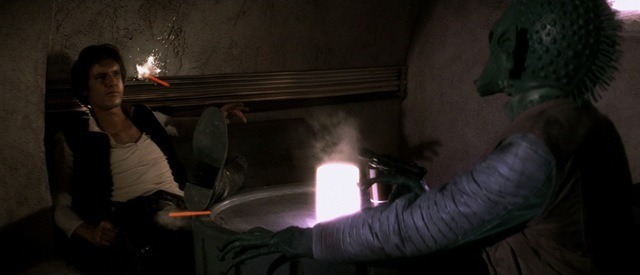 When George Lucas put the words "Episode IV: A New Hope" in front of the original Star Wars for the film's 1981 theatrical re-release, no one could have imagined where it would lead: Greedo shooting first (above), midichlorians, Jar Jar, "Nooooo" and Jedi Rocks. But did you know that the addition of the subtitle, around the release of The Empire Strikes Back, wasn't the first change made to Star Wars? That's according to a well-researched infographic put together by The Geek Twins that tracks all the changes George Lucas has made to his film from 1977 through today, the official release of the entire trilogy on High Definition Blu-ray. Check it out after the jump.
A huge thanks to The Geek Twins for this infographic. Click to blow it up.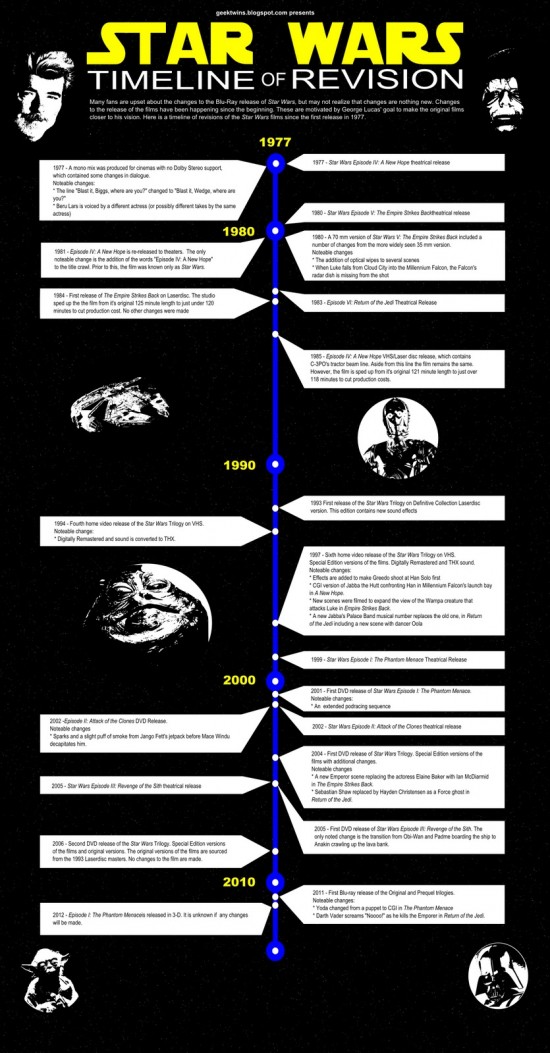 While we all remember the major changes throughout the years, what's great about this infographic is that it remembers the small ones that were almost totally unnecessary. Was it really important to extend the podracing sequence when The Phantom Menace was released on VHS? Certainly not. Which were you unaware of?