MTV's 'Catfish'-Derived Series May Be Just Another Reality-TV Dating Show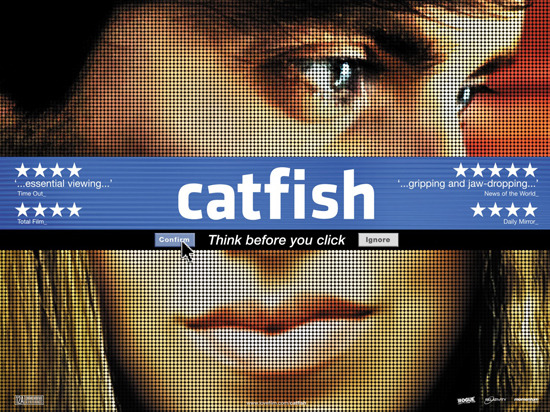 A couple months ago we got an odd report: MTV has been developing a TV show based on the buzzed-about indie documentary Catfish. (Or 'documentary,' depending on how you view the film's position vis a vis honesty.)
At the time all we knew was that unspecified Catfish creators, presumably Henry Joost and Ariel Schulman, were among those working on the show. Now we've got more info, and it sounds — not surprisingly — like a watered-down 'reality' dating show about internet-based relationships.
In a piece about new shows being developed at MTV, Deadline offers a synopsis of the show based on Catfish:
From the producers of the hit Sundance feature documentary Catfish comes a new MTV series that brings together couples who've interacted solely through LCD screens. Over the course of months they've supposedly fallen in love — but what will happen when they meet in real life for the first time?  With the guidance and help of Nev Schulman, the star of the original feature film, in each episode a hopeful romantic partner will go on an emotional trip to discover the truth about their significant other.  Is he who he says he is?  And if so, will love truly blossom?  These emotional journeys promise to be filled with mystery, surprises, and sometimes, even shocking revelations. Catfish is produced by RelativityREAL. Executive producers are Tom Forman, Nev Schulman, Ariel Schulman, Henry Joost, Marc Smerling, Andrew Jarecki, Brad Bishop and Jonathan Karsh.
Presumably the show will deliberately foster some of those 'shocking revelations.' In the end I expect the resulting series will be more representative of the criticisms of the feature film (i.e., that it was somewhat calculated or manufactured) than it will  represent the craft of the movie. But Room Raiders will have to go off the air eventually, so this could take that show's place in the network's well-respected (guffaw!) lineup.