Screenwriter Max Landis Talks About 'Frankenstein'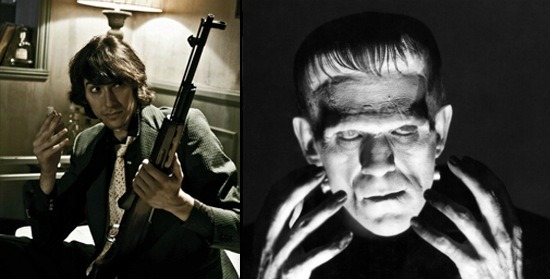 In recent months, Hollywood has been working to re-animate the Frankenstein legend with a bevy of remakes, reboots and reimaginings that are in various stages of development. The one that's furthest along is Fox's Frankenstein, which just landed Real Steel and Night at the Museum director Shawn Levy and is based on a script by Max Landis, son of legendary director John Landis. It's previously been described as a revisionist story that presents "a sci-fi take on the traditional Mary Shelley story, focusing on themes of friendship and redemption."
Landis recently spoke to Shock Till You Drop about the film and not only revealed a few precious details, told a great story of how he became interested in the mythology in the first place. You're sure to learn something about Frankenstein, both this movie and the legend, after the jump.
Thanks to Shock Till You Drop for the interview. Here it is:
So most of our knowledge of Frankenstein comes from the Monster Mash and Young Frankenstein and not Mary Shelley's original book or the 1931 film? Landis sure knows how to give a great interview, no?
So here's what we do know, at least about his film. It's is told from Igor's point of view, it's a period piece and there's one scene at a circus. Plus it takes all of the misconceptions that have developed around the Frankenstein myth and works them all together into coherent story. Here's Landis from above:
I began to pick apart our knowledge of Frankenstein and discovered that the public's idea of this myth comes from a million different places...I became committed to recontextualizing it all so it all worked in one story. By the end of the day, yeah it's a period piece, yes it's from Igor's perspective, but man it's cool....it's the best thing I've written.
He also seems to be extremely excited about what Levy is bringing to the film. Then again, who wouldn't be excited when you have so many buzzed about screenplays out there and one is finally going to see the light of day?
What are you thoughts on this? Do you buy Landis' enthusiasm?