Spike Lee's New Joint, 'Red Hook Summer,' Set For Summer 2012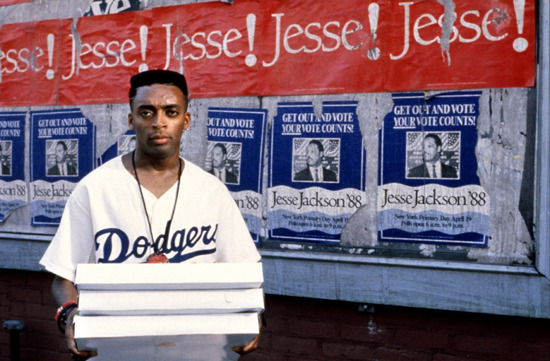 Fortunes can turn around fast in filmmaking. Earlier this year, Spike Lee was complaining about the difficulty financing new films. Then only weeks later he was kicking off the shoot for a film called Red Hook Summer, and then he was signed to direct a new version of Oldboy, possibly with Josh Brolin starring.
Most of what we know about Red Hook Summer comes from one early report and Spike Lee's own Twitter account. We know that the film is in post-production now, and that he shot it on the Sony F-3. Most interesting to many will be that the film will see Lee reprising his Do the Right Thing role, Mookie. (Pictured above.) See the first promo image for the film after the break.
The photo below went out today via Twitter, and it announces the film as a summer 2012 release.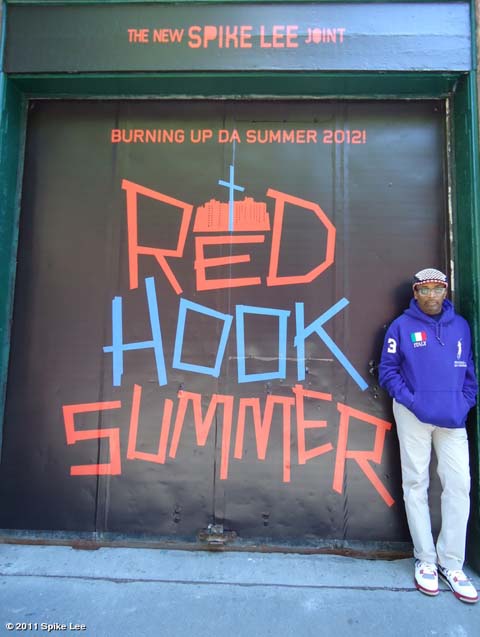 Spike Lee wrote, directed, and appears as Mookie. The film also reportedly features Clarke Peters, Samantha Ivers, Limary Agosto, Heather Simms, and Kalon Jackson.
All we know of the story is that it seems to be based on Lee's own history living in Atlanta and Brooklyn, as it follows "[an] adult from Atlanta who comes and spends the summer in Red Hook section of Brooklyn, NY." Spike will play Mookie, the Brooklyn pizza delivery man who was a key figure in his 1989 film Do the Right Thing. That film was known, among other things, for its depiction of the hottest day of the summer, and the predominance of the color red.
The art seen above reinforces Red Hook Summer's ties to Do the Right Thing with the 'burning up the summer' tagline and red text. Tantalizing stuff for an old Do the Right Thing fan.