Casting Bits: Denzel Washington Offered 'Secret In Their Eyes' Remake, Will Forte Joins 'Neighborhood Watch', Isla Fisher Replaces Amanda Seyfried In 'Now You See Me'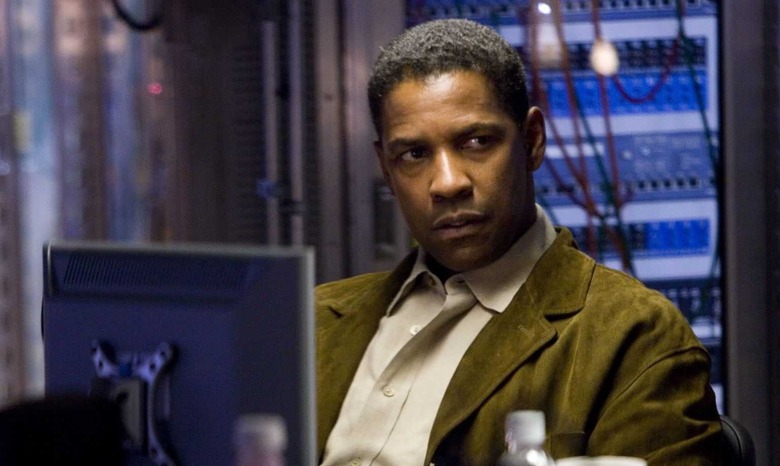 Denzel Washington has reportedly been offered the lead role in the English-language remake of The Secret in Their Eyes, which is being helmed by Billy Ray (Shattered Glass). The original Argentinian version, by director Juan José Campanella, was a critical success that won the Oscar for Best Foreign Language Picture in 2010. In other words, no wonder someone in Hollywood's decided to try and make it all over again.
The dramatic thriller centers around a retired criminal court investigator turned would-be novelist who's struggling to get over a murder case and a romance that have haunted him for decades. Campanella's film won raves for its unpredictable plotting, impressive camerawork, and excellent performances. I don't think the American version sounds bad, so much as just pointless — but if it has to get remade, I suppose there are worse choices than Ray and Washington. [First Showing]
After the jump, Will Forte joins Ben Stiller and Vince Vaughn in Neighborhood Watch, and Isla Fisher lands magician heist flick Now You See Me.
Neighborhood Watch continues to rack up quite the roster of well-known funnymen with the addition of Will Forte, who has just landed role of Sergeant Bressman. Forte will co-star opposite Ben Stiller, Vince Vaughn, Jonah Hill, Richard Ayoade, Nicholas Braun, and Rosemarie DeWitt in the film, which is being directed by Lonely Island's Akiva Schaffer (Hot Rod). The sci-fi action comedy revolves around a neighborhood watch group that's really just an excuse for local dads to get together and hang out. The guys get more than they bargained for when they inadvertently uncover an alien plot to destroy the world.
Forte is probably best known for his work on Saturday Night Live, which he starred in from 2002 to 2010. Since his departure from the show, he's had parts in 30 Rock and Parks & Recreation, as well as the feature A Good Old-Fashioned Orgy. Forte will next appear in I Hate You Dad, with Adam Sandler and Andy Samberg, and the Broadway adaptation Rock of Ages. [The Hollywood Reporter]
Isla Fisher has entered talks to star in Now You See Me, about a group of illusionists called the Four Horsemen who pull off heists during their performances and then shower their audiences with the stolen cash. Fisher is up for the part of Henley, "a master technician who builds contraptions to aid in the illusion of the heists" — a role that Amanda Seyfried was circling last month. The film also stars Jesse Eisenberg as the arrogant leader of the Horsemen, Melanie Laurent as a former magician, and Mark Ruffalo and Morgan Freeman as the federal agents who are after the Horsemen.
Louis Leterrier (Clash of the Titans) is directing from a script by Boaz Yakin and Edward Ricourt. Now You See Me sounds like a change of pace from Leterrier's usual fare, but it seems he's got a very solid cast to work with. [Variety]