Page 2: Back To The Future, La Luna, Twin Peaks, Neil Patrick Harris, The Lorax, Doctor Who, Mila Jovovich, Scream 4, Ryan Gosling, Lord Of The Rings, William Shatner, Escape From New York, Transformers, Star Wars, Godzilla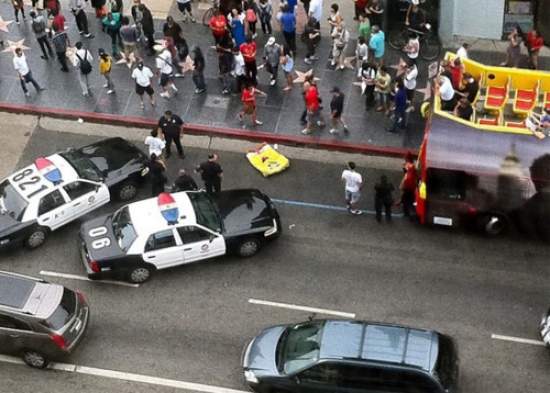 What is Page 2? Page 2 is a compilation of stories and news tidbits, which for whatever reason, didn't make the front page of /Film. After the jump we've included 46 different items, fun images, videos, casting tidbits, articles of interest and more. It's like a mystery grab bag of movie web related goodness. If you have any interesting items that we might've missed that you think should go in /Film's Page 2 – email us!
Header Photo: A man in a SpongeBob Squarepants costume was detained by LAPD officers following a "brief incident with two females" outside Grauman's Chinese Theatre in Hollywood.
Mini-Geek Deal: Walmart has Firefly: The Complete Series on Blu-ray for $25 with free store pickup.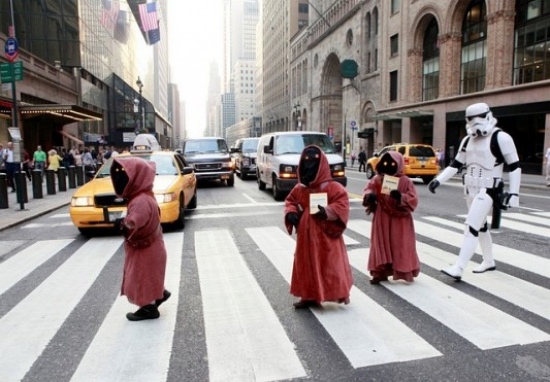 To celebrate the Blu-ray release of Star Wars, Lucasfilm sent a bunch of Stormtroopers and Jawas into New York City.
Did You Know that Kevin Spacey Didn't Want His Name in 'Se7en's' Opening Credits?
Watch a behind the scenes featurette revealing the full story behind the Back to the Future Nike MAG sneakers.
Astronomers using NASA's Kepler spacecraft have discovered the first planet ever confirmed to orbit two stars. Formally named Kepler 16B, the planet has been nicknamed Tatooine, after the dual-sunned desert planet in Star Wars.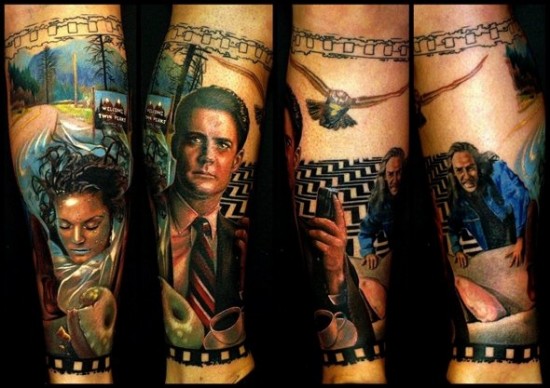 Best Twin Peaks tattoo ever?
The CW is rebooting the 1980s television series adaptation of Beauty and the Beast.
Help Koo raise the funds for his feature directorial debut, Man-Child, an independent film that takes place in the surprisingly high-stakes world of youth basketball.
The Pixar Blog has an interview with La Luna director Enrico Casarosa. He talks about working as head of story on Bob Peterson's dinosaur movie:
I've been the head of story for quite a few months on Pixar's Untitled Dinosaur Movie, which is directed by Bob Peterson and co-directed by Pete Sohn. I've been working on it for a few months and it's been a lot of fun. They're a laugh riot. So we're having a good time. It's been bad to kinda help someone else tell his story, but being the head of story is a new experience for me, so it's been fun. And they have a wonderful, wonderful premise for all this. So it's been a lot of fun.
Due to the amount of graphics and images included in Page 2, we have to split this post over a BUNCH of pages. Click the link above to continue the second page of Page 2.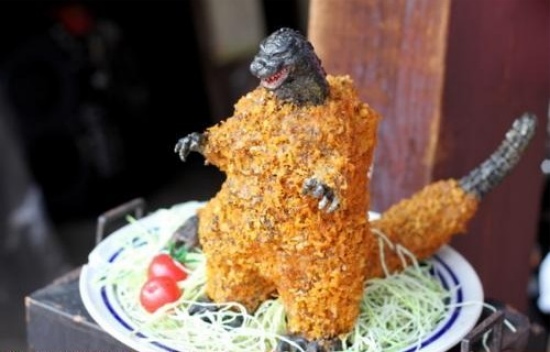 Fried Godzilla.
Mini Geek Deal: AMC Theaters is giving away a 20oz Icee for Free with this Printable Coupon valid only on the following Fridays: 9/16, 9/23, 9/30, or 10/7.
Neil Patrick Harris gets a star on Hollywood's walk of fame.
Sundance Selects has acquired North American rights to Trishna.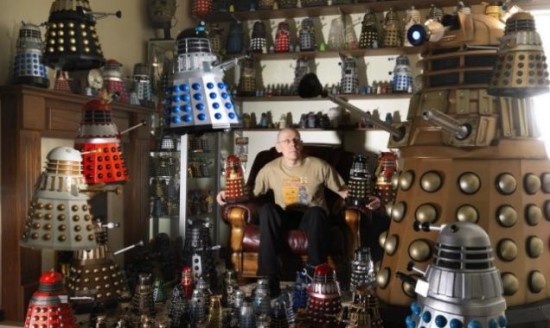 Rob Hull is the Guinness record holder for world's largest Dalek collection.
Universal Pictures has released the official plot synopsis for the 3D animated feature Dr. Seuss' The Lorax:
The 3D-CGI feature Dr. Seuss' The Lorax is an adaptation of Dr. Seuss' classic tale of a forest creature who shares the enduring power of hope.  The animated adventure follows the journey of a boy as he searches for the one thing that will enable him to win the affection of the girl of his dreams.  To find it he must discover the story of the Lorax, the grumpy yet charming creature who fights to protect his world. Danny DeVito will lend his vocal talents to the iconic title character of the Lorax, while Ed Helms will voice the enigmatic Once-ler.  Also bringing their talents to the film are global superstars Zac Efron as Ted, the idealistic young boy who searches for the Lorax, and Taylor Swift as Ashley, the girl of Ted's dreams.  Rob Riggle will play financial king O'Hare, and beloved actress Betty White will portray Ted's wise Grammy Norma. Dr. Seuss' The Lorax is the third feature created by Universal Pictures and Illumination Entertainment (Despicable Me, Hop).
George Lucas Screws Harrison Ford and Disappoints Star Wars Fans in New Taiwanese Animation
The Hunger Games has wrapped principal photography.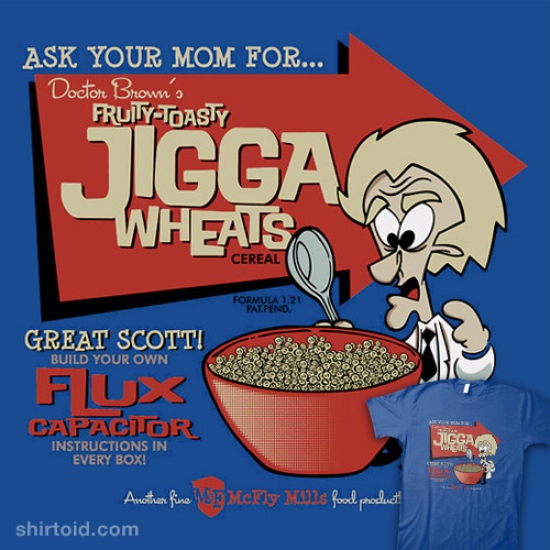 Back to the Future-inspired cereal parody t-shirt "1.21 Jigga Wheats"
IO9 explains how Star Wars Saved the Comic Book Industry.
Due to the amount of graphics and images included in Page 2, we have to split this post over a BUNCH of pages. Click the link above to continue the third page of Page 2.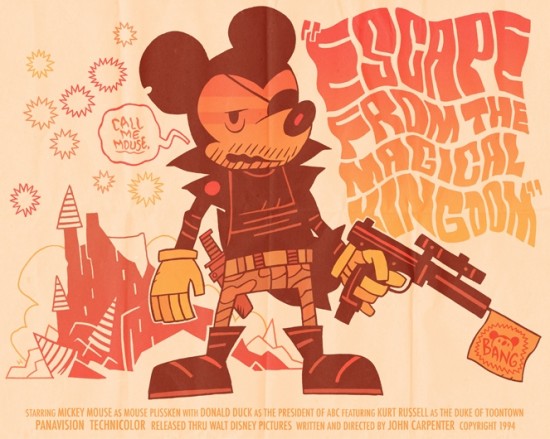 Mr. Hipp created this Mickey Mouse/Escape From New York mash-up illustration "Escape from the Magical Kingdom"
Rejects lists the 10 greatest actor cameos in Woody Allen movies.
Watch the trailer for John Madden's The Best Exotic Marigold Hotel, which stars Judi Dench, Bill Nighy, Tom Wilkinson, Maggie Smith, and Dev Patel.
USA Network has renewed three drama series: Covert Affairs, Royal Pains and Necessary Roughness.
Photo thanks to Topless Robot: "When They Said "More Than Meets the Eye," I Didn't Realize They Meant Cream Filling"
Jeremy Kirk lists 33 Things We Learned From David Cronenberg's 'The Fly' Commentary
Watch Mila Jovovich train for her fight in Resident Evil: Retribution.
Nerve lists Six Terrifying Villains Played By Comedians.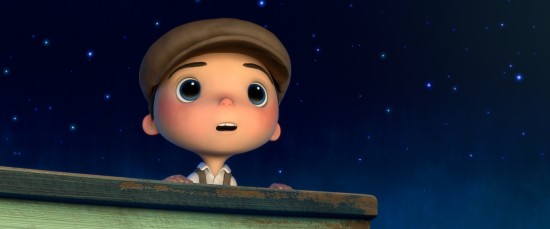 UpcomingPixar has premiered a new still from Pixar's upcoming short film La Luna.
Smoking Jacket lists the Top 25 Things We Forgot About 80?s Pop Culture.
Due to the amount of graphics and images included in Page 2, we have to split this post over a BUNCH of pages. Click the link above to continue the fourth page of Page 2.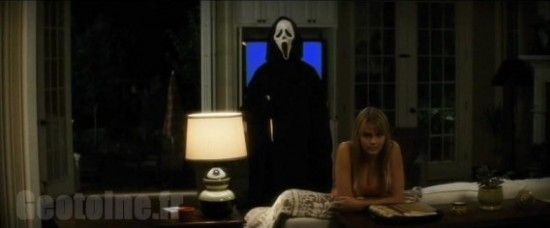 Check out some photos from the deleted scenes and extended ending of Scream 4.
Guyism lists 12 Of The Best College Movies And What We Learned From Them.
Shock has a video tour of Universal Studios Hollywood's Halloween Horror Nights La Llorona Maze.
Pajiba lists 12 Cases of The Unexplained, Disappearing TV Character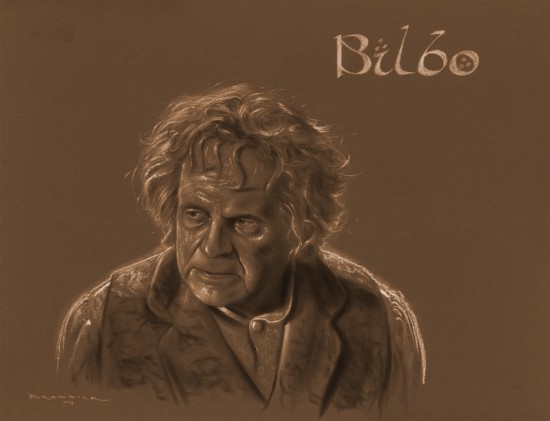 Eric Braddock has created an illustration of Bilbo from Lord of the Rings.
TSJ lists Five People Who Should Join The Gang On It's Always Sunny in Philadelphia
Supercut: 100 Greatest "Shut Ups" in Films
The the BT Tower in London will be transformed into the World's Largest Lightsaber to promote the Star Wars blu-rays.
Video: The Ryan Gosling Accent-O-Meter
Paramount will release the Super 8 DVD/Blu-Ray on November 22nd 2011.
Due to the amount of graphics and images included in Page 2, we have to split this post over a BUNCH of pages. Click the link above to continue the fifth and final page of Page 2.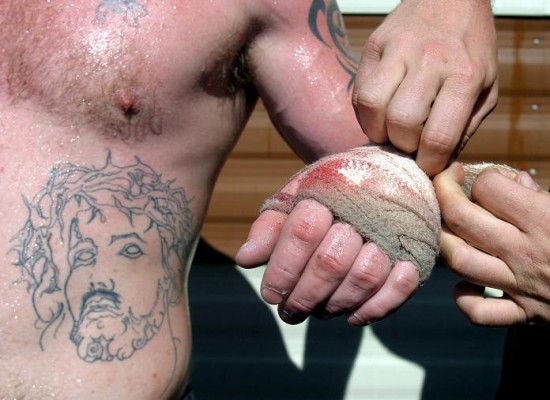 AICN has some exclusive photos from Knuckle, which premieres at Fantastic Fest next week.
Blastr lists 5 things we wish Lucas HAD changed for the Star Wars Blu-rays.
William Shatner explains why he is not a Star Wars fan.
FX has given a series order to the animated comedy Unsupervised.
Watch a video of Daleks Chasing a Turtle
MPI Media Group has picked up North American rights to Mathieu Demy and Salma Hayek starrer Americano.