Kevin Costner Passed On Tarantino's 'Django Unchained'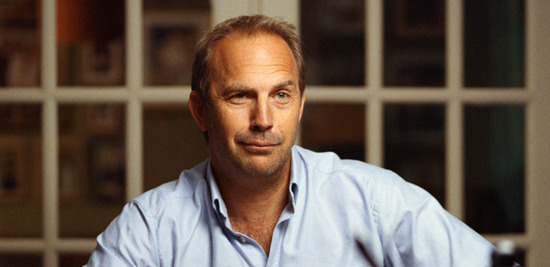 This will be a small item for some people, but I think it's a shame: while Kevin Coster was reported to be in talks for a supporting role in Quentin Tarantino's upcoming film Django Unchained, we've learned the actor ended up having to pass on the role. A tweet from Variety staffer Justin Kroll said, "And in another interesting piece of casting news, Kevin Costner has had to pass on DJANGO UNCHAINED due to scheduling conflicts."
I'm not sure I believe that 'scheduling conflicts' bit is anything other than an excuse, because the role Costner would have taken is Ace Woody, a man who works for the film's villain, slaver Calvin Candie (Leonardo DiCaprio). Candie likes, among other things, to see big slaves fight to the death, and the character Costner would have played is the guy who trains said slaves for combat, and also acts as a sort of right-hand man to Candie. Not the most pleasant character. And while Costner doesn't have the cleanest character record, this might have ended up being a guy he didn't want to play — Django Unchained has some wildly un-PC stuff going on.
But that's just speculation, and the bottom line is: Costner evidently won't be in the picture. As far as I'm concerned, he'll be missed. This would have been a different and possibly very effective use of his talent. (Edit: looking at his other projects, I was probably too quick to dismiss scheduling conflicts — I'd bet the issue at hand was the calendar for shooting Hatfields & McCoys, with old collaborator Kevin Reynolds.)
The rest of the Django Unchained cast includes Jamie Foxx, Christoph Waltz, Samuel L. Jackson and Gerald McRaney. Along with a new name for the Ace Woody character, we're really waiting to hear who'll play Broomhilda, the wife of freed slave Django. She isn't a huge presence in the film in terms of screen time, but she's the motivating force for much of it, and the center of one extended sequence that might be among the film's highlights.