Listen To Nicolas Winding Refn Talk Soundtrack, Setting, And Perspective Over An Early Scene Of 'Drive'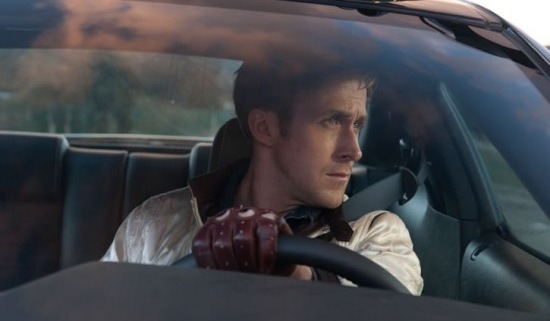 Of the various films opening this weekend, none has been getting more buzz than Drive, the new "neon noir" thriller by Nicolas Winding Refn. The story follows a lone wolf (Ryan Gosling) who drives stunt vehicles for movies by day and getaway cars for criminals by night. When he falls for a pretty neighbor (Carey Mulligan), he gets tangled up with a heist that spins out of control.
We've already shown you clips, trailers, and images from Drive. Today, we've got something a little more unusual to share with you. Refn recently sat down and recorded a brief commentary over one of the first scenes of the film. Hear the filmmaker discuss the soundtrack, the old-school LA setting, budgetary woes, and more after the jump.
And here's the same clip without Refn's commentary:
[videos via Movies.com]
With or without Refn's notes, it's a hell of a way to start a movie. If my memory serves, it's not the very first scene, but it's pretty close. It's obvious from the get-go that though the premise might sound like your typical action flick, the striking sense of style and slow-burn execution make Drive altogether unique.
If you're curious about the song that Refn mentions during the scene, it's the Chromatics' "Tick of the Clock," which you can listen to here. Or just head over to iTunes and buy the entire soundtrack already — it's worth it, I promise you.
Starring Gosling, Mulligan, Bryan Cranston, Albert Brooks, Ron Perlman, and Oscar Isaac, Drive hits theaters tomorrow, September 16.
Synopsis:
Ryan Gosling stars as a Los Angeles wheelman for hire, stunt driving for movie productions by day and steering getaway vehicles for armed heists by night. Though a loner by nature, Driver can't help falling in love with his beautiful neighbor Irene (Carey Mulligan), a vulnerable young mother dragged into a dangerous underworld by the return of her ex-convict husband Standard (Oscar Isaac). After a heist intended to pay off Standard's protection money spins unpredictably out of control, Driver finds himself driving defense for the girl he loves, tailgated by a syndicate of deadly serious criminals (Albert Brooks and Ron Perlman). But when he realizes that the gangsters are after more than the bag of cash in his trunk-that they're coming straight for Irene and her son-Driver is forced to shift gears and go on offense.