Page 2: Tron, Scott Pilgrim, The SimpsonsHarry Potter, Star Wars, Emma Stone, Seinfeld, Dr. Horrible, Back To The Future, World War Z, Game Of Thrones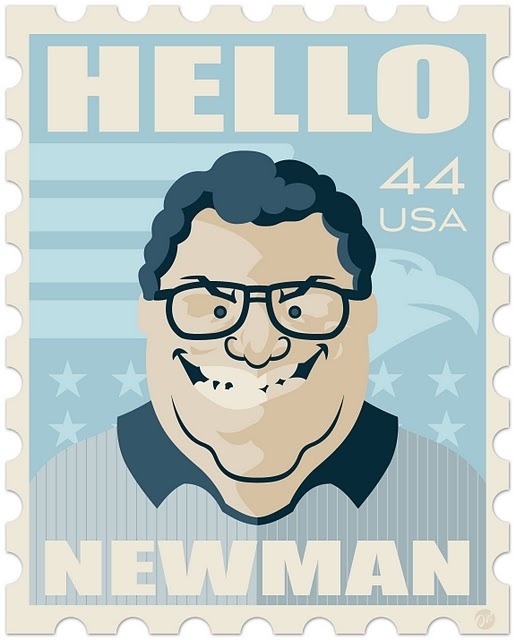 What is Page 2? Page 2 is a compilation of stories and news tidbits, which for whatever reason, didn't make the front page of /Film. After the jump we've included 46 different items, fun images, videos, casting tidbits, articles of interest and more. It's like a mystery grab bag of movie web related goodness. If you have any interesting items that we might've missed that you think should go in /Film's Page 2 – email us!
Header Photo: Hello Newman stamp.
Rejects lists 5 Unexpectedly Sexy Sex Scenes.
Have you ever noticed the "Hidden Mickey" in Disney's Tron?
PopCrunch lists The 20 Most Typecast Actors And Actresses.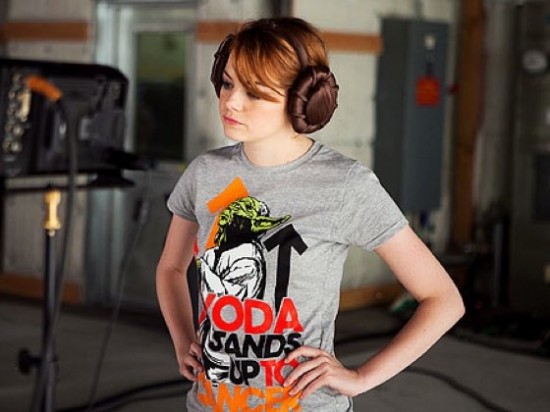 People has a photo of Emma Stone, who is sporting a Princess Leia look while she recreates scenes from Star Wars with Samuel L. Jackson for a Stand Up to Cancer fundraiser.Jim Hill explains how Disney decides where to draw the line when it comes to restoring its classic films.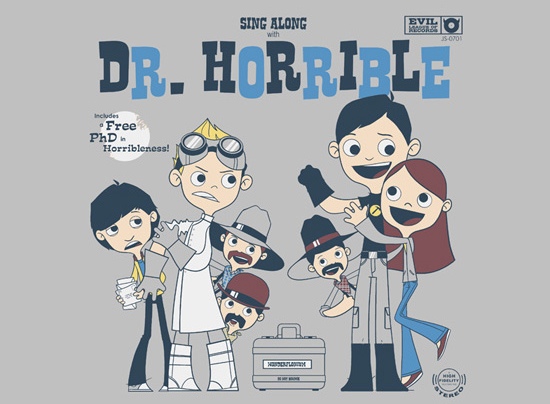 Today's t-shirt of the day on TeeFury is Dr. Horrible-inspired design "Sing Along with the Horrible Doctor"
IO9 lists 10 Myths About Television That Fans and Viewers Believe.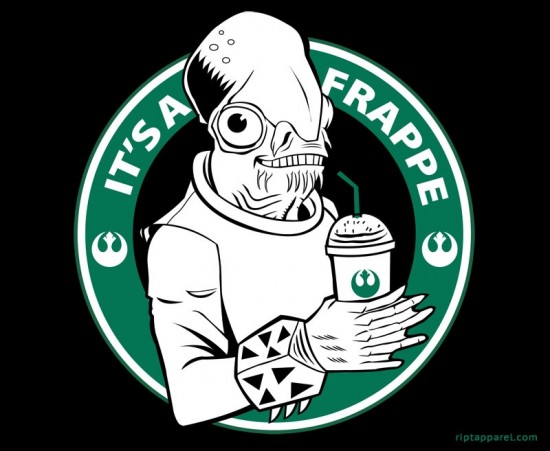 Today's t-shirt of RIPT Apparel is a Star Wars-inspired design "It's A Frappe".
Sundance Film Festival USA returns to 9 U.S. cities for 2012 Festival.
Due to the amount of graphics and images included in Page 2, we have to split this post over a BUNCH of pages. Click the link above to continue the second page of Page 2.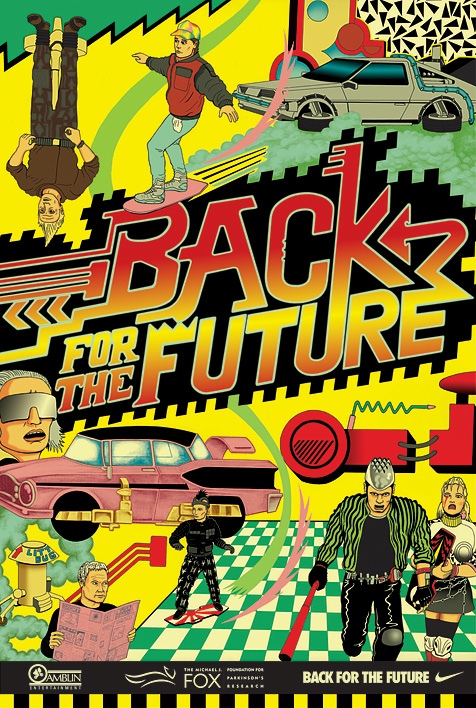 Will Sweeny created this Back to the Future poster for Nike's sneaker promo.
Director Marc Forster talks World War Z:
"The idea, obviously the book is not written as a narrative, you try to take things from the book, but at same time you're changing certain things," Forster explained. "I do feel we're trying to keep it in the spirit of the book because it's important." ... "We are doing our own film, telling our own story because we had to," he said. "But trying to still include as much as we can from the book."
Watch a short Eastbound and Down teaser trailer.
Rejects has a DVD drinking game for X-Men: First Class.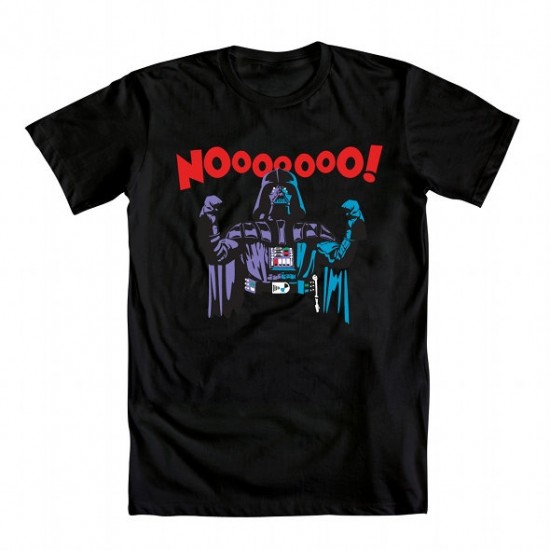 The official t-shirt for pissed off Star Wars fans.
Director Jonathan Levine says his zombie movie Warm Bodies will be "Visually Arresting":
"I'm prepping and will be shooting in a month and I'm really excited about it," Levine said. "It's going to be super different and very cool and an opportunity for me to push the boundaries of style and tone, after doing a movie where it's a lot of people just talking together on a couch. It's broadened the scale of what I've done but it's also a challenging topic, it's got a great cast, it's a wonderful book, and it's certainly going to be different and I think it's an exciting adventure movie. But I hope it will be unique [and] visually arresting."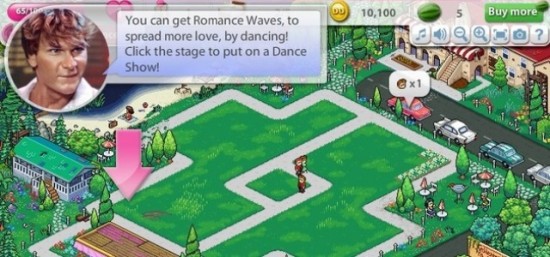 Lionsgate has launched a Dirty Dancing Facebook game.
DreamWorks Animation is planning to open a facility in Shanghai to produce animated films developed for the Chinese market.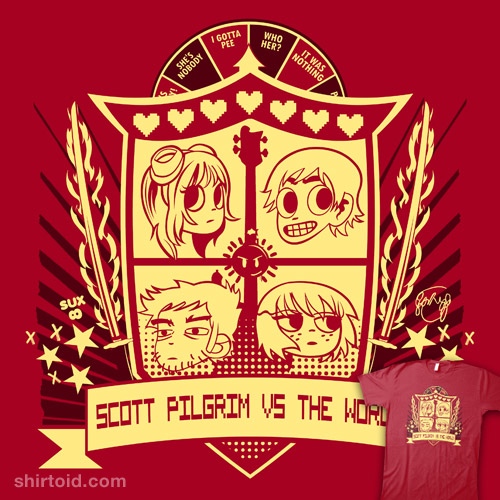 Scott Pilgrim Crest t-shirt.Pajiba lists The 10 Wealthiest Male Entertainers List Provides the Perfect Tea Party Argument for Raising Taxes on the Rich.
Due to the amount of graphics and images included in Page 2, we have to split this post over a BUNCH of pages. Click the link above to continue the third page of Page 2.

Harry Potter Nail Art.Viggo Mortensen says he'll work with David Cronenberg again, possibly on Eastern Promises 2.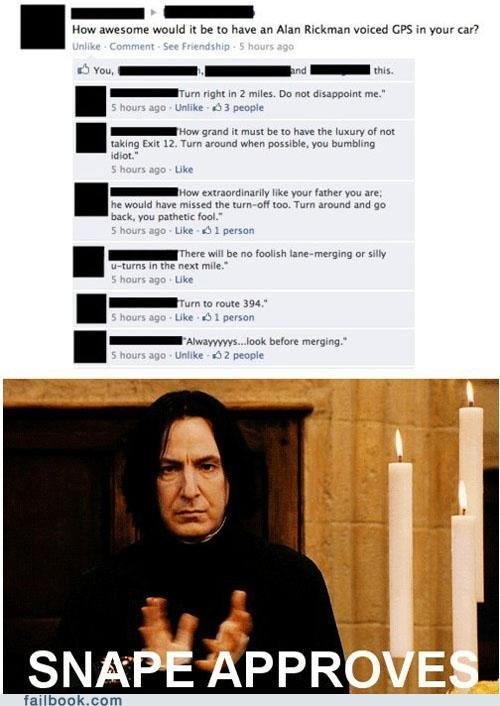 The Marauder's Map 2.0 will be GPS.
Oscilloscope has acquired Andrea Arnold's Wuthering Heights.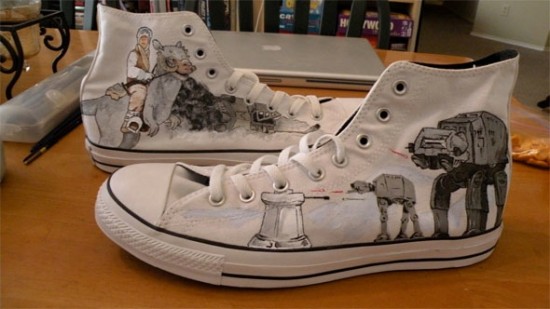 Peregrine Paints created this custom pair of Star Wars Hoth Chuck Taylors.
Pajiba lists The 5 Best Trey Parker & Matt Stone Musical Numbers.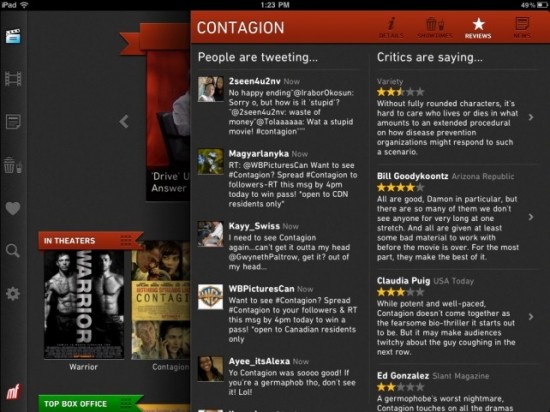 Moviefone For iPad now shows critic reviews.
IFC Midnight has acquired North American rights to Alexandre Courtes' thriller The Incident.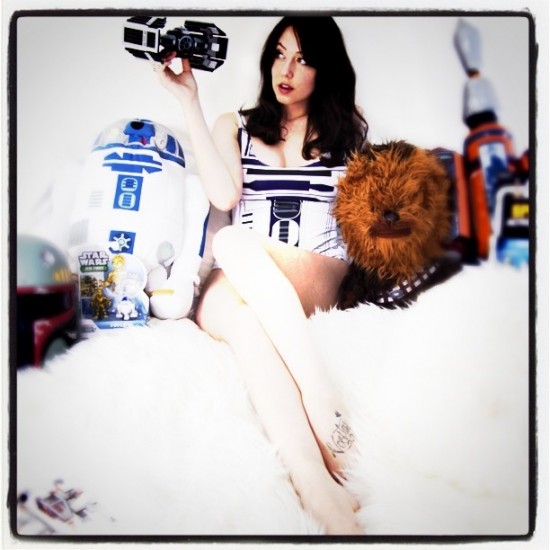 The above is a preview image from Girls of Geek's yearly calendar, which a portion of all sales is donated to The Breast Cancer Research Fund.
WhatCulture lists 15 reasons why the Star Wars prequels sucked.
Due to the amount of graphics and images included in Page 2, we have to split this post over a BUNCH of pages. Click the link above to continue the fourth page of Page 2.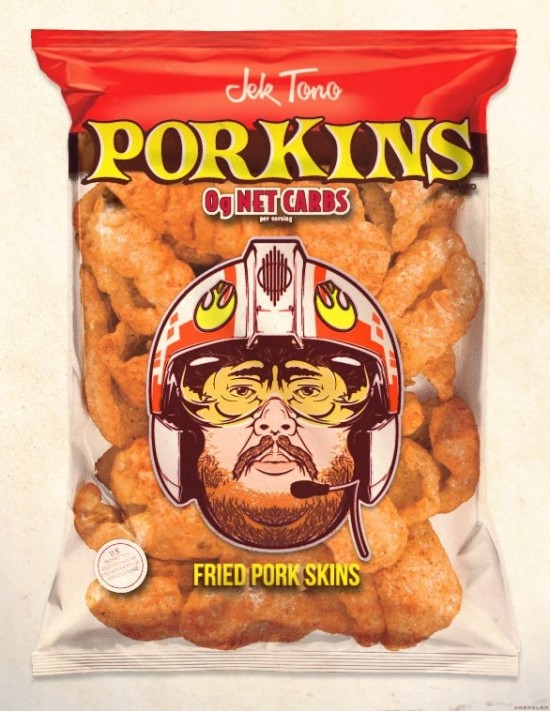 Porkins Pork Skins.
ToplessRobot lists the 10 greatest movies of SFX master Rob Bottin.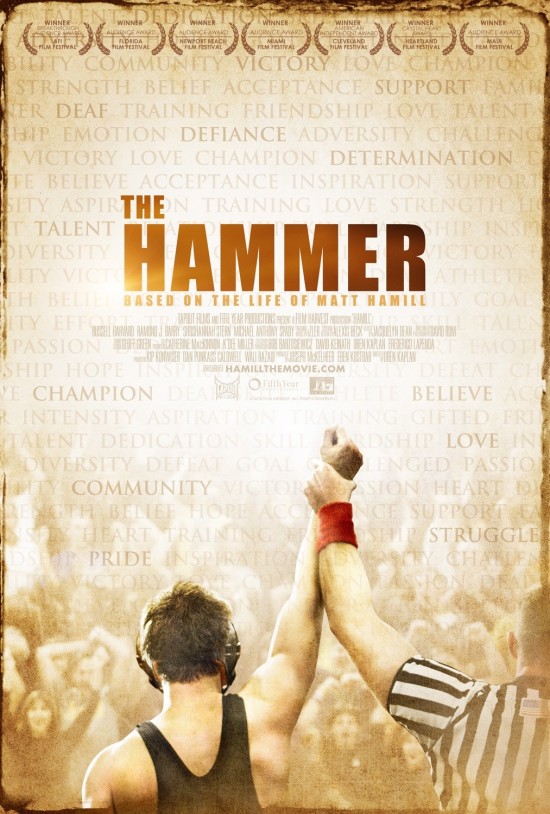 Check out the poster for The Hammer.Pajiba ranks the 13 most successful Victoria Secret models turned actresses.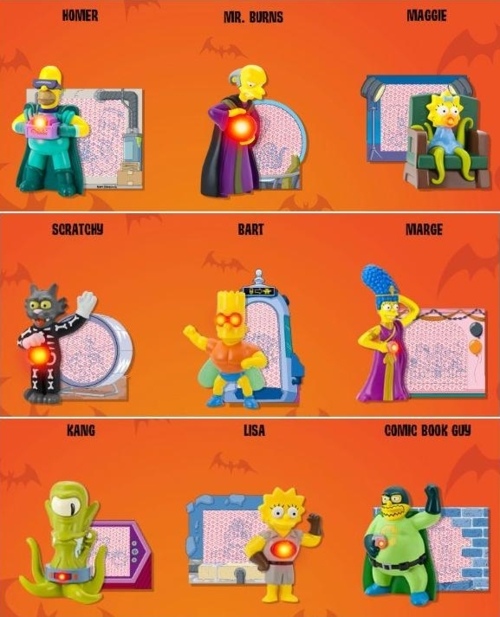 Burger King promotes The Simpsons' 22nd Treehouse of Horror episode with a brand new line of superhero-themed toys.
Blastr explains why you won't be able to make your own Star Wars movie until 2072.
Origami Star Wars battle in an ad for Moleskin notebooks.
Michael Clarke Duncan talks to Rotten Tomatoes about his five favorite films.

Blastr lists 13 tasty (and sometimes terrifying) sci-fi cookie jars.Moviefone lists 11 great geek-girl makeovers in movies.
Due to the amount of graphics and images included in Page 2, we have to split this post over a BUNCH of pages. Cl;&gick the link above to continue the fifth and final page of Page 2.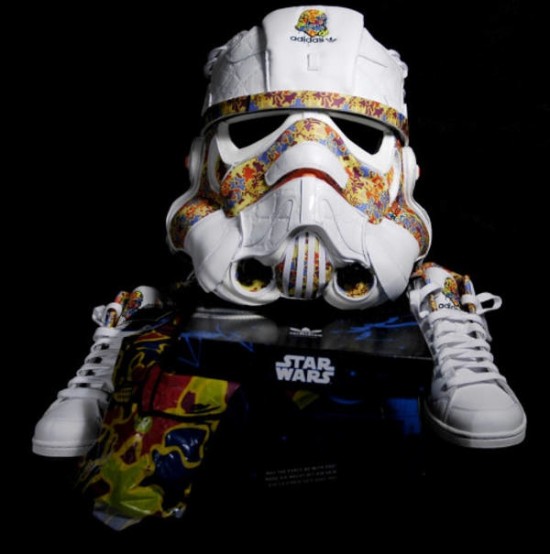 The above Stormtrooper helmet was created out of sneakers.
Film.com lists the logical reasons Cowboys & Aliens cost 9,588 times what Bellflower cost to make.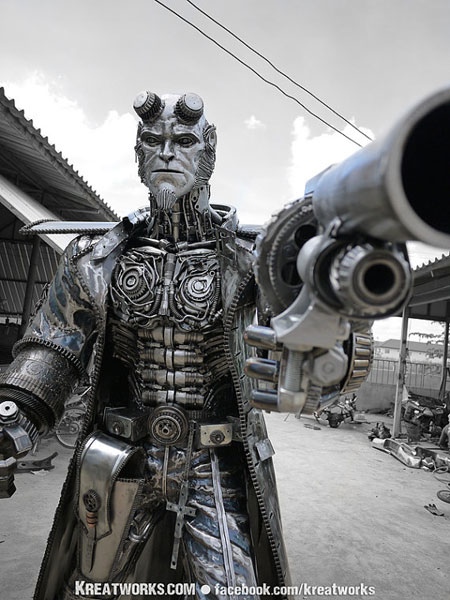 Hellboy metal sculpture.
Rob Sholty is using Kickstarter to fund Patient Zero, a movie about the first patient in a drug-induced zombie epidemic.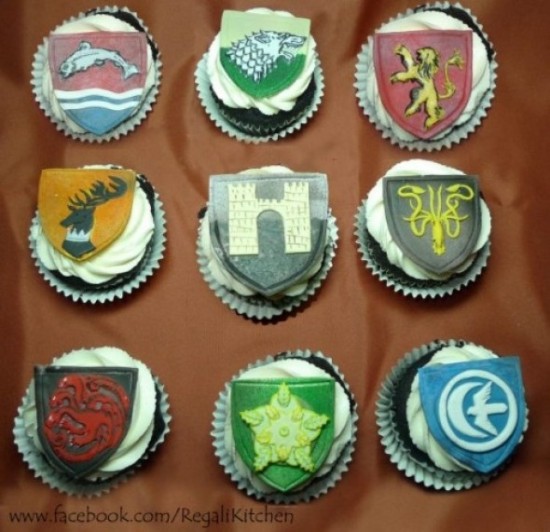 Game of Thrones cupcakes.Things you might not know about Haunted Mansion Holiday in Disneyland Park.