Casting Bits: David Oyelowo In 'One Shot;' Marisa Tomei In 'Us & Them;' Nathan Lane In 'The English Teacher'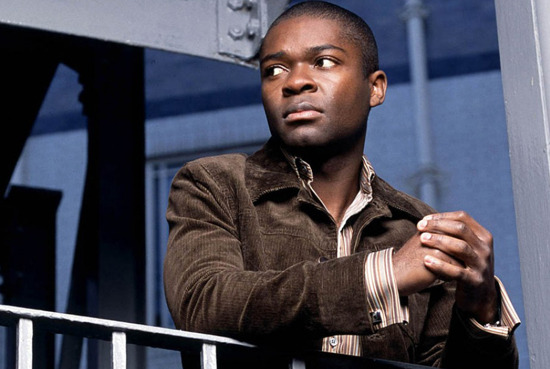 The latest to join One Shot, the adaptation of Lee Child's thriller novel about former military cop Jack Reacher and the investigation of a strange set of sniper murders in the midwest, is David Oyelowo. Fresh from The Help and Rise of the Planet of the Apes, he'll play a veteran homicide detective who investigates the sniper deaths.
Tom Cruise plays hero Jack Reacher, and Christopher McQuarrie scripted and will direct. [Variety]
After the break, Marisa Tomei joins Us & Them, and Nathan Lane teaches alongside Julianne Moore in an indie comedy.
Fortunately for us, Marisa Tomei is having a few busy years. She was in Crazy, Stupid, Love., The Lincoln Lawyer and Salvation Boulevard already this year, and now she'll join Billy Crystal and Bette Midler in Us and Them. Tomei will play the daughter of the Crystal/Midler couple.
The film follows that couple as "grandparents who struggle to cope with their grandkids' modern ways when they're left to care for them. The duo forge a new bond with their grandkids and set out to repair a long-standing rift with their daughter, Alice (Tomei)." One of the grandkids will be played by Bailee Madison (Don't Be Afraid of the Dark).
Andy Fickman is directing what sounds like it aims to be a new comedy that couple potentially sit well with fans of Parenthood and Meet the Parents.  [Variety]
Finally, Nathan Lane is joining Julianne Moore and Greg Kinnear in the indie comedy The English Teacher.
Dan and Stacy Chariton wrote the film which will be the feature directorial debut of TV veteran Craig Zisk. Julianne Moore will be a high school English teacher "whose life is upended when a former star pupil returns to her small town after failing miserably as a playwright in New York." Evidently the former pupil decides to put together a play in his old hometown, and Lane will be a drama teacher who helps with that process. [Variety]