'Burning Man' Trailer - Matthew Goode Is Troubled, Popular With The Ladies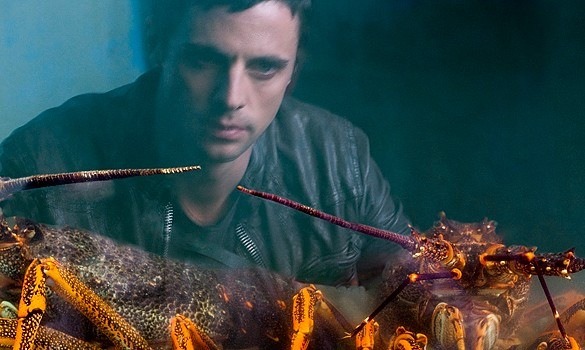 One intriguing film that's currently making the rounds at TIFF is the grief drama Burning Man, starring Matthew Goode. Written and directed by Jonathan Teplitzky, the film centers around Tom (Goode), an English chef in Australia who falls into self-destructive behavior following a crushing personal tragedy. Trying to save Tom from himself are his 8-year-old son Oscar (Jack Heanly) and a rotating slate of beautiful ladies — because if you look like Goode and are an incredible cook, women will flock to you even if you're being kind of a dick. Bojana Novakovic, Rachel Griffiths, Essie Davies, and Kerry Fox also star. Watch the trailer after the jump.
[via The Playlist]
I actually think the trailer looks pretty decent. The opening shot, of Goode inside the car as it crashes, is particularly gripping. However, early reviews haven't been terribly kind to the film. While people seem to generally agree that Teplitzky's got an eye for striking visuals, there's less consensus on whether the film on the whole is effective. Variety seemed especially sour on the movie, deriding it as "a feature-length montage posing as a serious drama."
Still, it may be worth checking out for some of the eye-catching images and Goode's performance, which Screen Daily calls "magnetic." The story is apparently semi-autobiographical, which may translate to a more personal film than most.
Teplitzky's next gig will be the fact-based epic The Railway Man, which will star Goode's A Single Man co-star Colin Firth. Based on a memoir by Eric Lomax, the plot follows a British military officer who gets captured by the Japanese during WWII. Decades later, the former POW reunites with the man who once tortured him.
Burning Man synopsis:
When we meet Tom (Matthew Goode), it's clear that he's a good man, but behaving badly. He's the principal chef at a casually chic restaurant overlooking Bondi Beach (where he doesn't respond well to criticism from the clientele); a devoted, if mercurial, father to eight-year-old Oscar (Jack Heanly); and a man more attractive to women (lots of them) than he is to himself. Whatever is going on with Tom, his actions seem to be tolerated by those around him. But every­thing comes to a head when he prepares a birthday party for his son at a beachside park. His anger erupts and he finds himself in police custody — not much of a birthday for Oscar. As Tom descends into darkness, gem-like fragments of the story behind his current state of mind start to emerge. With the passion of his past and the emotional turbulence of his present beginning to merge, he recognizes that the women in his life, and Oscar, are all playing a part in pull­ing him back together.