J.J. Abrams Officially Confirmed To Direct 'Star Trek' Sequel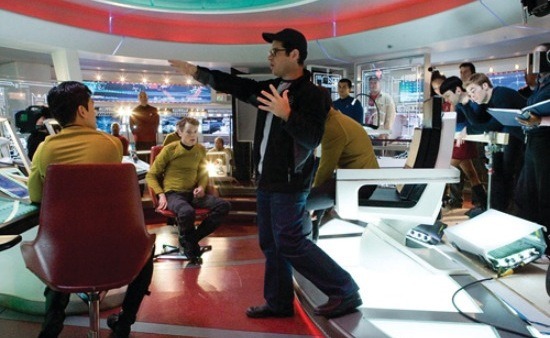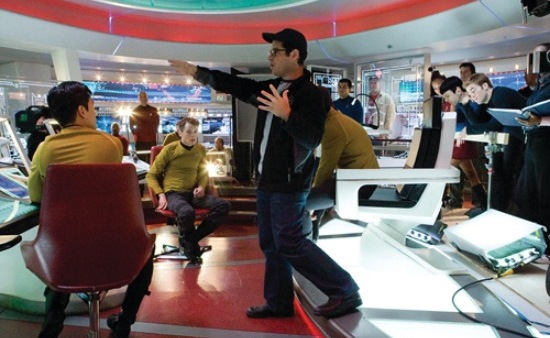 You can breathe easy now, Trek fans: J.J. Abrams has, at long last, officially commited to directing the follow-up to his 2009 hit Star Trek. Though it's long been assumed that Abrams would return for the sequel, the director has been cautious about making any firm statements. As recently as last month, he was still taking care to stress that he wasn't "officially" signed on to helm. Now, with Abrams locked in, Star Trek 2 is finally coming together for a likely 2013 release. Read more after the jump.
Apparently one of the reasons that development has been so slow-moving on Star Trek 2 is Kurtzman, who's only just finished post-production on his directorial debut Welcome to People (which stars Chris Pine, a.k.a. James T. Kirk). Now that Kurtzman's ready to switch back to focusing on Star Trek 2, Abrams is on board as well.
According to Vulture, sources familiar with the project have said that Star Trek 2 is currently in pre-production, and is on track to begin shooting this winter. Earlier, we reported that production would likely begin in January 2012, so it sounds like they're still on that schedule. It's probably a good guess that the film will hit theaters sometime in 2013.
Abrams said in a recent interview that he was more concerned with getting the storytelling right than sticking to a precise schedule. "I just want to make sure that we're putting the story and the characters, the cast and the crew, and most importantly the audience, first before we start talking about exactly which locations we're going to be shooting at and what the wardrobe and visual effects budgets are," he told Collider. "It just seems important that we get the important stuff right first." Glad as I was to hear that, I'm even happier to hear they've finally gotten most of the story stuff nailed down and can get to work on shooting the damn thing soon.