'The Walking Dead' Season Two Teaser And Poster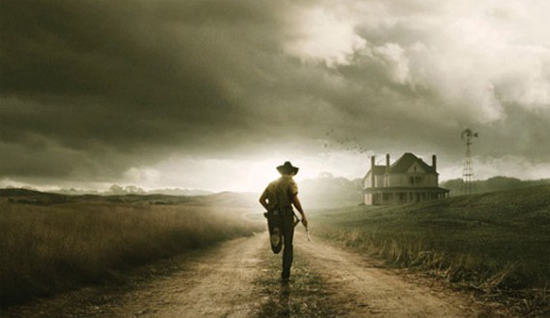 The Walking Dead returns to AMC on October 16 — just more than a month from now — and promos are starting to drop a bit more frequently. We've got a new Rick Grimes-themed promo below, along with a poster that also features the series' hero dashing down the highway.
Here is fifteen seconds of Grimes-y tease in which Andrew Lincoln's character seems to set aside the authoritative part of his identity.
And here's the poster for the second season, via TV Guide. A few people who've checked out screeners of the premiere episode say it is the best in the series since the first season opener — those who think there were sharply diminishing returns in the first seasons may shrug at that and yeah "OK, so what?" With Frank Darabont gone as a creative force and new showrunner Glen Mazzara in charge, have your expectations and/or hopes for the show changed at all?