'Killing Bono' Trailer – A Story About The Guys Who Didn't Make It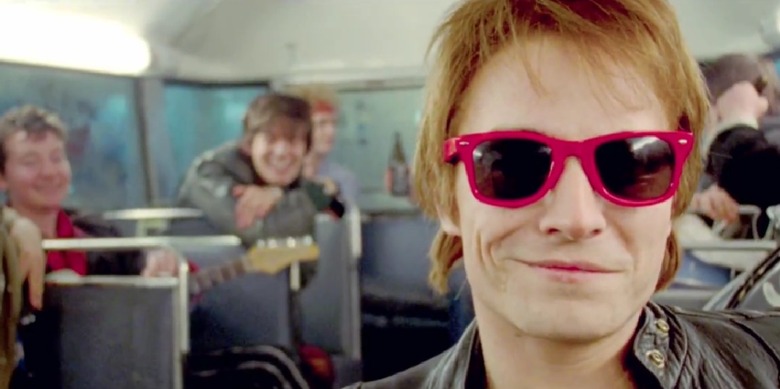 We may receive a commission on purchases made from links.
We all know the beats of the typical rock star origin story — a talented, passionate young person finds his calling in life and overcomes adversity to achieve fame and success, etc. But what about the guy who didn't make it? The guy who put in the same sweat and blood and tears but never quite managed to scrape together enough talent or luck to actually break into the big time?
We first showed you the trailer for Killing Bono back in December, but now a new, very similar trailer has been released for its U.S. premiere this fall. The reality-based tale follows two brothers, Neil and Ivan McCormick (Ben Barnes and Robert Sheehan) who start a band to rival their school friend Paul's (Martin McCann) group The Hype. But as The Hype gets bigger and bigger — and eventually changes their name to U2 — Neil and Ivan find their own dreams of rock n' roll superstardom thwarted at every turn. Directed by Nick Hamm, the film also stars Krysten Ritter, Peter Serafinowicz, and Pete Postlethwaite in his final performance. Watch the video after the jump.
[via First Showing]
If you're curious how things turn out for the real-life Neil, he becomes a rock critic for The Daily Telegraph and eventually writes the memoir that this movie is based on.
As I said, the new trailer is essentially the same as the old one — the biggest difference I could find is that the distributor logos at the beginning of the video have changed. But if you missed it the first time around (as I did), now seems like a good time to get acquainted with the film. Killing Bono found a U.S. distributor after playing at the Seattle International Film Festival earlier this summer, and is now set to arrive on VOD in October and in theaters this November.
Synopsis:
Neil McCormick always knew he'd be famous. A young Irish songwriter and budding genius, nothing less than a life of rock n' roll stardom will do. But there's only room for one singer in school band The Hype and his friend Paul's already bagged the job. So Neil forms his own band with his brother Ivan, determined to leave The Hype in his wake.
There's only one problem: The Hype have changed their name. To 'U2'. And Paul has turned into 'Bono'. Naturally there's only one option for Neil: become bigger than U2. The brothers head to London in their quest for fame, but they are blighted by the injustices of the music industry, and their every action is dwarfed by the soaring success of their old school rivals. Then, just as they land some success of their own, Ivan discovers the shocking truth behind Neil's rivalry with U2, and it threatens to destroy everything. As his rock n' roll dream crashes and burns, Neil feels like his failure is directly linked to Bono's success.
Is he the yin to Bono's yang? Is he forever destined to live in the shadows of superstardom? And what if the answer lies in... killing Bono?