Superhero Bits: R.I.P.D., The Avengers, Man Of Steel, Justice League, Thor & Loki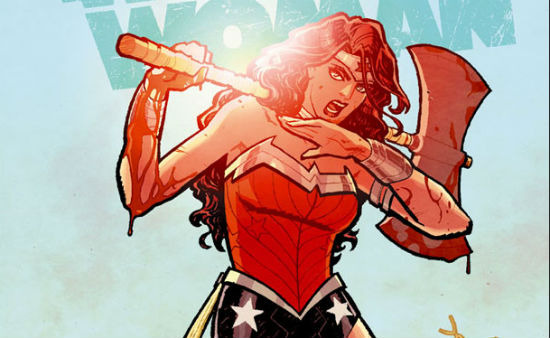 Want to see Ryan Reynolds and Kevin Bacon on the set of R.I.P.D.? How excited is Nestor Carbonell for Christopher Nolan's The Dark Knight Rises? What did Rhys Ifans have to wear to become the Lizard on the set of The Amazing Spider-Man? How will Stellan Skarsgard's performance change from Thor to The Avengers? And is it a bird or a plane on the set of Man of Steel? Read about all of this and more in today's Superhero Bits.
Yahoo is giving away copies of the Thor Blu-ray signed by Chris Hemsworth. Head to their site to enter.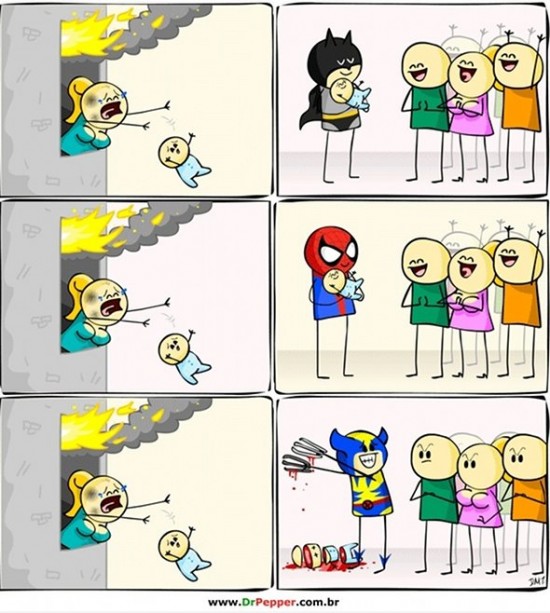 Wolverine might be indestructible but he's not a perfect superhero. Thanks to Nerd Approved.Superhero Hype has a great, in depth interview with Stellan Skarsgard in which they talk Thor, The Avengers and even Thor 2. Here's one of the highlights:
We shot a lot in the desert and we did a rooftop in New York in the desert outside Albuquerque, so you shoot in the most strange ways. We shot in Albuquerque, we shot in Cleveland and now we're in New York....I'm flying in and out, a couple of days here, a couple days there. It's not a big role but it's pivotal.
Skarsgard also did a good interview with Hollywood.com (this guy seems like a great interview) and said the following about how his performance as Dr. Erik Selvig is different in The Avengers vs. Thor.
I'm under Loki's spell, which means I can play [him] as weird as I want.
[No photo]
The first set photos from R.I.P.D. featuring star Ryan Reynolds have leaked. Celebuzz has posted a bunch including this one with co-star Kevin Bacon.
According to DC Comics, their Justice League #1 has sold over 200,000 making it the best selling comic book of 2011. Head there to read a bunch of details on the numbers.
The Mayor of Gotham City, Richard Alpert – I mean Nestor Carbonell – spoke to MTV about filming his scenes in The Dark Knight Rises. He seems super excited about it. Very cool.
Carbonell also spoke to Collider and confirmed that he still knows nothing about The Dark Knight Rises:
They've told me nothing, beyond what I'm reading on the page. But, I got used to that with Lost, and even Dark Knight. I didn't get a script for Dark Knight Rises, or even Dark Knight. I'm only picking projects now where I'm not allowed to know anything about them. It seems like a pretty good rule of thumb.
Due to the amount of graphics and images included in Superhero Bits, we have to split this post over TWO pages. Click the link above to continue to the second page of Superhero Bits.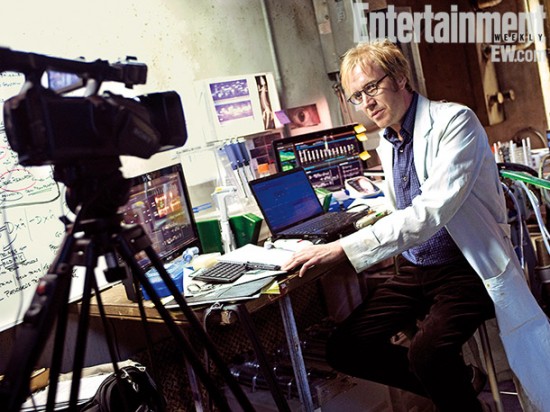 Cinema Blend was talking to Rhys Ifans about his new role in Anonymous and, of course, they asked him about his role in The Amazing Spider-Man. Ifans gave up some cool info too:
The majority of the time I'm me, I'm a human, not a Lizard. That's hard enough. I did have the CGi suit for certain scenes. The Lizard is 9 feet tall. There was one day that I went on set and they had a double, a big big guy, playing me, as the Lizard. I looked at it and I went "No." Following that Marc [Webb, the director] let me know all the physicality, all the physicality you'll see in the Lizard is my own.
I had a green suit on, and then this cardboard head, and these big claws. It was the most fucking insane... Each and every time you see the Lizard, the technology is so advanced now that when the Lizard's eyes move, they're my eyes. If I frown or show any emotion, they're my emotions. That's how spectacularly advanced technology is.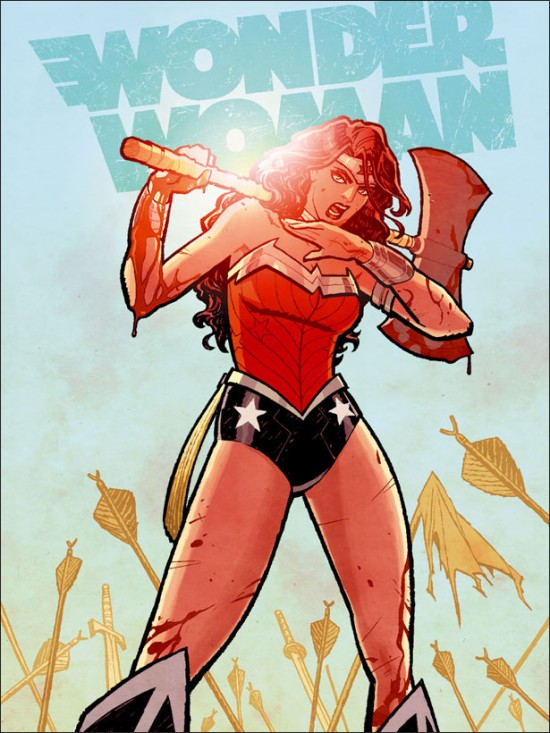 Comic Book Resources found this promo image from the new DC reboot of Wonder Woman by Brian Azzarello and Cliff Chiang. It hits next week.
According to a report in the British tabloid The Sun (via Comic Book Movie) Tom Hardy is wearing lifts on his shoes so he's the same size as Morgan Freeman and Christian Bale in The Dark Knight Rises. He's also using a voice box.
Thor & Loki: Blood Brothers hits DVD today and The Daily Blam posted this clip from the film.
THE LAST TWO BITS CONTAIN SPOILERS FOR THE AVENGERS AND MAN OF STEEL. PROCEED WITH CAUTION.
[No photo]
/Film reader ScotchyScotchScotch sent in a few photos from the Chicago set of Man of Steel. He says Laurence Fishburne was filming (though you can't really make him out here) as he was just one of the crowd running down the street looking at something flying through the air. You can see the police cars say Metropolis on them.
Comic Book Movie is reporting that a major character who was reported by Latino Review to be in The Avengers is still, indeed, in the film. Don't want to mention the character by name cause it's a big spoiler so if you want to skip it, the article is over:
Latino Review broke that news in May but since then it has been pretty quiet regarding that. Well, according to my source, Thanos is indeed in the film and the mysterious aliens everyone is talking about, is his army. As for the plot details, well, it will be very interesting...Basically Thanos makes a deal with Loki (like Hiddleston said in one interview that Loki makes some shady deals) to get him the Infinity Gauntlet. He trades his army for the Gauntlet. And that's about it. No word on what 'Leviathan' is though.