Casting Bits: Kelly Reilly In 'Flight;' Olivia Wilde In 'The Longest Week;' Vanessa Hudgens In 'Frozen Ground'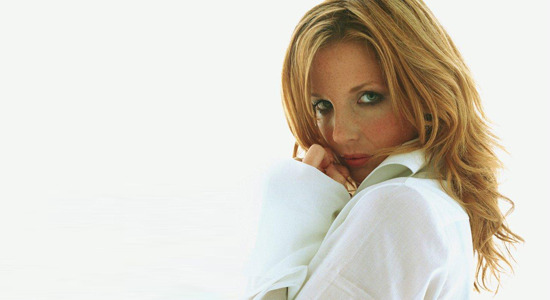 Robert Zemeckis is preparing to make his live-action return with the film Flight, in which Denzel Washington will play a commercial pilot who safely lands a troubled flight, saving almost all aboard, but finds his own role in the flight's trouble under investigation.
Now Kelly Reilly (Pride and Prejudice, Eden Lake, Sherlock Holmes: A Game of Shadows) is in talks for the other lead role, "Nicole Devlin, a drug addict who is at rock bottom when she meets Whip," with the latter character being Denzel's role. The two characters find their friendship developing as they each deal with their personal demons. John Gatins wrote the script. [Deadline]
After the break, Olivia Wilde becomes the object of one man's affection, and Vanessa Hudgens becomes another. Things definately don't work out well for one of the two of them, however, and perhaps for both.
The Longest Week will be the feature directorial debut of Peter Glanz, and he's locked Olivia Wilde for the lead female role in the film. Glanz also wrote the script, based on his short A Relationship in Four Days from 2008, which follows "Conrad Valmont, affluent and aimless, who lives a life of leisure in his parents' prestigious Manhattan hotel. In the span of one week, he finds himself evicted, disinherited and in love." Presumably he'll be in love with Wilde. No casting is announced yet for Conrad. [Variety]
Finally, Vanessa Hudgens is taking a key role in the thriller Frozen Ground, the film about Alaskan serial killer Robert Hansen. The film already has one actor playing slightly against type as John Cusack will be Hansen, "regarded in the community as a respected family man. In the span of 12 years, he abducted more than 24 women, flew them into the Alaskan wilderness, and hunted and murdered them."
Hudgens will be the one victim who escapes; Nicolas Cage is a State Trooper who finds her after her ordeal and tries to find Hansen. Scott Walker wrote and will direct as his feature debut. The film starts shooting in Anchorage October 17. [Deadline]